Charlotte Hornets Broadcaster Suspended for N-Word Tweet

The suspended announcer's name is John Focke. It's interesting he would make this error, considering how close his own name is to the word fuck.
Without fail, 42 is the number stamped on racially-divisive propaganda. The Charlotte Hornets lost a total of 42 games before the manufactured corona crisis.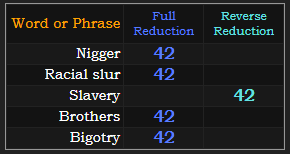 ---
The name Focke has matching Jewish gematria with Charlotte Hornets.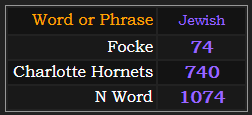 The majority owner of the Hornets is Michael Jordan, whose Ordinal gematria is 188, like the date of this news, 18/8.

---