Fatal Explosion in Beirut, Lebanon

Less than a month ago, I made this video about the 2015 NBA Championship for the Golden State Warriors, their first of three in four seasons. Within that decode, I briefly mention that the Warriors head coach, Steve Kerr, was born in Beirut, Lebanon, the site of today's explosion.
Steve Kerr's father Malcolm H. Kerr was assassinated in Beirut. Steve recently recounted this story in the Michael Jordan documentary The Last Dance. Malcolm's middle initial stands for Hooper – noteworthy, considering his son's level of success during both his playing and coaching careers in the game of basketball, or hoops.
Malcolm Kerr was born on the date leaving 84 days in the year:

Steve and Malcolm are both Libras, ruled by Venus
Malcolm was 84 Venusian years when he died
He was killed in the year '84
Today is August 4th, written 8/4


Malcolm Kerr was the President of the American University of Beirut. Today is also the birthday of the last US President, Barack Obama, (whose father was once stationed in Lebanon) and the birthday of Meghan, Duchess of Sussex.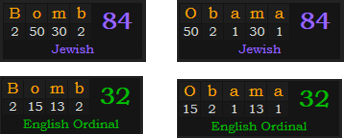 Today has Standard numerology of 32:

Malcolm Kerr was born on a date with a Life Lesson number of 32…

…and died on a date with Reduced numerology of 32:

---
"President" Riddle
The blast in Beirut occurs during a tense time, as the nation awaits the conclusion of a trial in the assassination of former Prime Minister Rafic Hariri. The current president of Lebanon is Michel Naim Aoun.




Steve Kerr's father was called Malcolm H. Kerr. Also note how #BeirutBlast is trending on Twitter.


The Lebanese president shares 138 with not only Beirut, Lebanon, but also the current US President.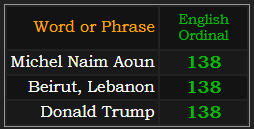 ---


It's also 1,373 days after his inauguration. "President Michel Naim Aoun" = 373 (Reverse).



Today has primary numerology of 52. Makes sense, considering the explosion at a fireworks warehouse was connected to Steve Kerr: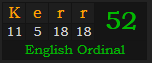 Kerr's father Malcolm was 52 years old when he was killed.
---
Steve Kerr
We are in the time of Leo, which is the Detriment of Saturn. Barack Obama was born exactly 57 Saturnian synodic cycles ago. The Moon is currently in conjunction with Deneb Algedi in Capricorn, which Saturn rules.

President Aoun is exactly 1,057 lunar phases old today. Recall how the number 57 was central to my decode on the Golden State Warriors' 2015 title. The Moon has a 57-degree range of declination.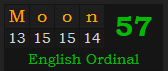 Steve Kerr coached the Warriors to that championship. He was born in Beirut, Lebanon on a date with 57 numerology:




Kerr and the Warriors wrapped up the 2015 NBA Championship on another date with Primary numerology of 57:



Today is exactly 57 weeks after the most recent total solar eclipse: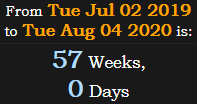 ---


It's pretty interesting that Malcolm Kerr died on a date with 122 numerology: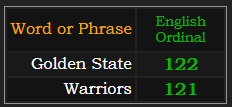 It's also been 49 days since the anniversary of the date the Warriors won their first title, when Steve Kerr was 49 years old. "Warriors" = 49 (Reduction), "Malcolm Kerr" = 49 (Reduction).
---
Metonic Cycle
There is a pretty big riddle with the Metonic cycle as well.

Steve Kerr was 6688 days old when his father was murdered. The neighboring nation of Israel is 866 months old. The Metonic cycle is 19 years in length.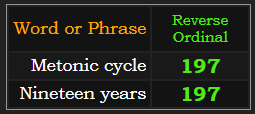 Today is 197 days after the anniversary of Trump's inauguration. It's also the 197th week since President Aoun took office, and Lebanese Prime Minister Hassan Diab's 197th day in office.

The Metonic cycle has 235 lunar phases. Steve Kerr is 20035 days old:

Lebanon's President Michel Aoun was born on February 18th, or 2/18. This is the Hebrew gematria for Moon.