Jerry Buss's 1979 Purchase of the Los Angeles Lakers
I recently documented how this year's Montana Bowl is a ritual related to the 1979 total solar eclipse, whose path of totality covered nearly the entire state of Montana. A couple of months later, Joe Montana was drafted into the NFL.
The Montana Bowl is Super Bowl 54, and caps off the NFL's 100th season.

Around that same time in '79, Gerald Buss purchased the L.A. Lakers

---
The Lakers' colors are purple and gold.



Montana was admitted to the Union on a date with 126 numerology:

This syncs up with the date of the Montana eclipse:

These numbers are also found in the Reverse gematria of Montana's full and common names:


Kobe Bean Bryant and his daughter Gianna Bryant died on January 26th, the date written 1/26. He was born on 23/8

---
NBA Draft
After purchasing the Lakers in '79, Jerry Buss happened to have the first overall pick in that year's NBA Draft, which took place on the 176th day of the year:


Kobe Bryant was 187 days old on the date of the Montana total eclipse. Joe Montana started a total of 187 games during his career. You might recognize Gerald better under the name Jerry Buss. He took Earvin Johnson with that first pick.

137 is the 33rd Prime number
This was the 33rd NBA Draft
Buss was born in '33
He died 33 years after this Draft:

"One week" = 33, "Seven days" = 33, and Kobe died one week, or seven days, before the 33rd day of the year. Thirty-three has the same gematria as Six six six

Jerry Buss would have been a span of 87 years (or 1044 months) old on the date Kobe died:


---
Magic turned 993 weeks old just one day after Kobe was born: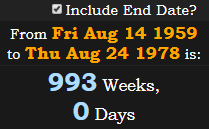 Magic's full name has this gematria. In the same cipher, Kobe Bryant matches Jerry Buss's full name.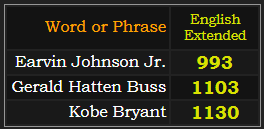 Magic played in 906 games in his career. Kobe was drafted in '96.