The Venus Riddle Extends to Kobe Bryant
This post about a Thursday Night Football game at the end of October explains the Venus riddle at play with Jimmy Garoppolo. In my video about this post, I said it could very well be a riddle for Super Bowl 54. Garoppolos' team, the 49ers, did end up making the Super Bowl.
Garoppolo was flirting with Erin Andrews, who was born on 5/4. The planet Venus has gematria of 54, just like Kobe Bryant's full name. Check out the other overlap:

Notice the 243 in Reverse – Venus has a sidereal rotation period of 243 Earth days:

That's even longer than the number of days it takes for Venus to orbit the Sun, which is 224 days.


Based on this 224-day rotational period, we can find that Kobe died 67 Venusian years after he was born:


It was on a date with 67 numerology: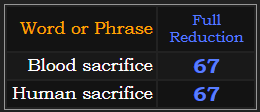 Garoppolo is 45 Venusian years old:

---
Kobe Bryant died at the age of 41

He was 15,131 days old.

Garoppolo was born on 11/2. He'll be 1474 weeks old on the date of Super Bowl LIV