Missing NYC Chef Andrea Zamperoni Found Dead


Andrea Zamperoni was the chef at Cipriani Dolci, a restaurant in Grand Central Terminal in New York City. The Terminal first opened on February 2nd, 1913:

Zamperoni went missing on August 19th, written 19/8, which falls 198 days after the February 2nd:

The word Beast sums to 198

The number of the Beast is 666

This number is revealed in Revelation 13:18, which is the 229th verse of the book.

The final verse of Revelation is 22:21
2221 is the 331st Prime number

331 is the 67th Prime number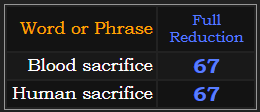 ---
"Sacrifice" Code

The date Zamperoni was last seen had Standard numerology of 46

It was exactly 69 weeks before the next total solar eclipse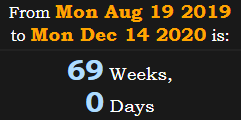 His body was discovered today, a date with numerology of 69

The 69th Prime number is 347


---
"New York" Riddle

The date he went missing had a Life Lesson number of 39





Grand Central Terminal is located on 42nd street. He was found on a date with a Life Lesson number of 42

---

33 is a number of sacrifice.

The 33-year-old chef was found at Kamway Lodge