Arsonist in Kyoto Animation Fire Named

The suspect has been identified as Shinji Aoba

It's said 33 people died.


His name was released today, a date with 65 numerology:

---
His first name sums to 33, matching arson attack


In my original post about this event, I discussed how this was an eclipse sacrifice. Check out how Shinji matches Japan, anime, and eclipse

---
The suspect's last name sums to 26, which matches the date numerology of the blaze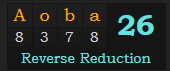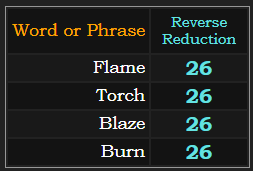 ---
I also explained how this was related to the numerology of Japan's Prime Minister, Shinzo Abe. So how interesting is it that the arsonist's name is Shinji Aoba? They're only a few letters off.
Recall that Shinzo Abe has the same gematria as 13


The fire began at 10:30
The 13th Prime number is 41
Aoba is 41 years old
---
The date of the fire was 18/7. 187 is often recognized as the "homicide" code. When you combine the names Shinzo Abe and Shinji Aoba, you get 187 in the alphabetic order:

As explained in my original post, and above, this had everything to do with the numbers 13 and 33. These two highly-ritualistic numbers both have gematria of 1515

This is the Jewish gematria of their combined names:

---
This event was staged in accordance with the numerology of the Governor of the Kyoto Prefecture