Moon Landing Tapes Auctioning After NASA Botches Sale

The tapes were sold for $218

The intern NASA allegedly sold the tapes to was named Gary George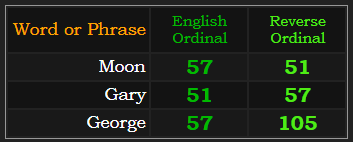 Two million dollars has Ordinal gematria of 223


---
The average distance between the Earth and Moon is approximately 108× the Moon's diameter. The Sun's diameter is approximately 108× that of the Earth's, and it too is 108× its own diameter from the Earth.

This matches the Ordinal value of the intern's name:

---
NASA was founded on a date with numerology of 113


Today is 11 months, 3 days after their anniversary: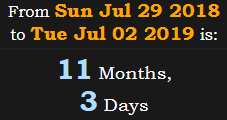 113 is the primary number of deception
---
Headline Gematria
13 and 33 are extremely significant numbers to Freemasonry, who is closely-tied in with NASA.

1069 represents 169 in numerology
169 is 13

squared