UK Wrestling Champion Lionheart Dies Suddenly @ 36

This story is particularly notable because McCallum foreshadowed his own death with a quote from the Netflix series After Life in this Tweet posted the same day he died: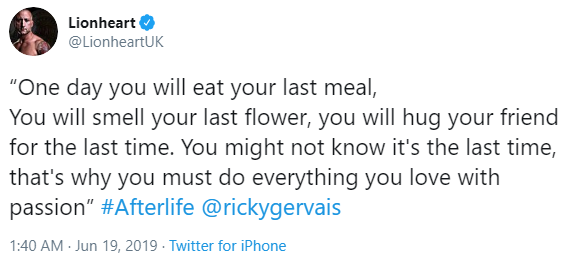 Professional wrestling champion Lionheart passed away on Juneteenth Day at the age of 13333 days:


It was 13 days before this year's total solar eclipse:


McCallum's date of birth had Full numerology of 130


Solar eclipse sums to 53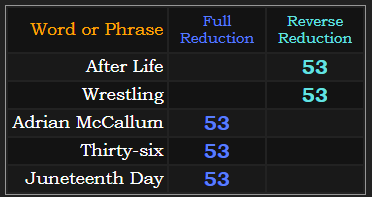 ---
Juneteenth celebrates the abolition of slavery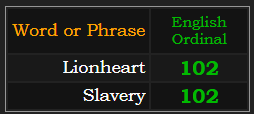 The holiday is also called Freedom Day

---
McCallum was the reigning World Heavyweight Champion for British promotion Insane Championship Wrestling

He died 184 days (185 w/ end date) after his birthday:

---
He died on a date with both 44 and 64 numerology:


It was the 170th day of the year:

This is the Reverse value of sacrifice


Adrian McCallum died 6 months, 2 days after his birthday: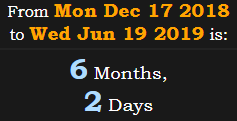 As for the 46 Reduction value of Sacrifice, this is also the Hebrew numbers for kill and murder




The 46th Prime number is 199
Lionheart died 199 days after winning the ICW Championship:



Why mention Chris Jericho? McCallum's nickname Lionheart was also used by Chris Jericho in the 1990's.

Because Adrian McCallum and Chris Jericho have the same gematria, their full ring names both sum to 227. This is particularly interesting because McCallum started his own wrestling promotion called Pro Wrestling Elite

This is the same number found in the name of the Sacramento police officer who was killed on the same date. Perhaps it has something to do with the fact that June 19th was 13 days before the next total eclipse.

22÷7 = 3.14


227 is the 49th Prime number


ICW was established in Scotland. It's the Scottish Rite of Freemasonry running our mainstream media.

This death fell just 5 days before modern Freemasonry's 302nd anniversary, which represents the number 32 like ICW's Ordinal gematria.


The 48th Prime number is 223

On the date McCallum died, Chris Jericho was 48 years, 223 days old: