Angels Pitcher Tyler Skaggs Dies @ 27
(Piggybacking off of Zach's post from earlier this week)

Tyler Skaggs made his major league debut in 2012

It was on the date August 22nd, often written as 22/8

He was pronounced dead earlier this week at "around" 2:18 pm:



Skaggs' most recent outing was a Loss, which was the 38th of his career.
The 38th Prime number is 163

---
Skaggs died on July 1st, which had a Life Lesson number of 20


The 20th Prime number is 71
July 1st is written 7/1
Skaggs pitched for the LA Angels

He was born in Woodland Hills, CA

Skaggs' common name has matching gematria with seventy-one

Skaggs wore #45
The 71st Prime number is 353
Skaggs died 353 days after his birthday:

---
A little over 10 years ago, another Angels pitcher died suddenly after Nick Adenhart was involved in a fatal car accident. His name also connects to 71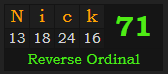 Adenhart and Skaggs died a span of 10 years, 84 days apart from one another: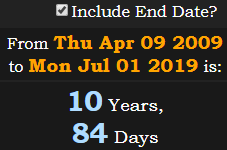 This same measurement is also 3735 days:



---
The date July 1st can also be written as 1/7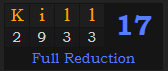 The CNN article linked above even discusses a similar MLB death from 17 years ago.
The 17th Prime number is 59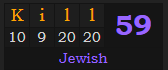 The 17th Triangular number is 153

---
Over the winter, another Angels player, Luis Valbuena, died in a car accident in Venezuela. The date was December 6th, or 12/6. Valbuena was in his 12060th day alive:

This is also 33 years, 7 days: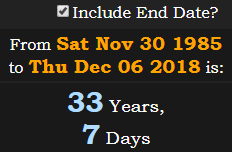 337 is the 68th Prime number
Caskets go 6′ deep and are 8′ long

Skaggs died on the first day of July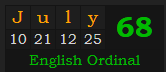 It was in the year '19

Notice how the year 2019 connects to his T.S. initials:

The 39th Prime number is 167

---
The deaths of Luis Valbuena and Tyler Skaggs were separated by 207 days:


Skaggs died at the age of 27, matching the date's Standard numerology:

Skaggs died at age 27
The 27th Prime number is 103
July 1st was 103 days after the MLB season began:

Twenty-seven has gematria of 46, which ties us to the sacrifice code:



This LA Angels pitcher died in Southlake, Texas



---
Total Eclipse Riddle
When Skaggs died, the Angels were 43-42, meaning they had played a total of 85 games.


He passed away just one day before the 2019 total solar eclipse

Skaggs' birthday was July 13th, or 7/13

He died on 7/1
Solar eclipse matches the name Skaggs


The date of the eclipse was a span of 3737 days after Nick Adenhart died: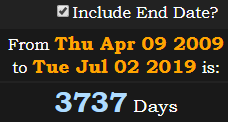 Skaggs used to wear #37

37 is the 12th Prime number

12×12 = 144
Nick Adenhart would have been 12000 days old on both the date Skaggs died and the date of the eclipse:


Skaggs' career ended with a 4.41 lifetime ERA:


Even notice the 3.1 Wins Above Replacement…

---
The Angels' first game after Skaggs' death, which was played on the date of the eclipse, was a 9-4 victory.
The 94th Prime number is 491