Name of New York Helicopter Pilot Killed Released
The pilot killed in yesterday's helicopter crash in New York City is named Tim McCormack


San Francisco is located on the 122nd meridian.


I did not mention anything about 8/11 in my video yesterday about this story, but that was before Game 5 last night, where a man with San Francisco's Golden Gate Bridge on his jersey got injured during the NBA Finals:
Look at the immense gematria overlap Kevin Durant has with San Francisco Mayor Ed Lee, who died on the date 12/12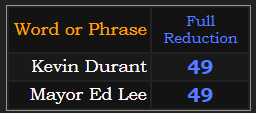 ---
Durant entered last night's game with a right calf injury. Although some outlets are reporting that he hurt his Achilles, many are still claiming he re-aggravated his existing injury. This page shows a slow-motion clip inferring the calf muscle "popped".
Durant re-injured his right calf a span of exactly 78 weeks after San Francisco's Mayor Ed Lee died in office in December of 2012: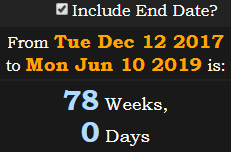 Think about how August 11th can also be written as 11/8. This all went down 1 year, 180 days after the death of Ed Lee: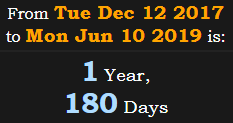 On August eleventh, Kevin Durant will be just 3 days shy of turning 1611 weeks old: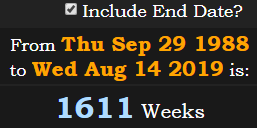 1481 is the 234th Prime number

Durant was born in '88, which was the date numerology of the Golden Gate Bridge's opening:

---
The right calf injury was 62 days (or 8 weeks, 6 days) before August 11th: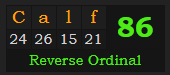 (Update: It's now being called an Achilles injury)

This measurement also equates to a span of 2 months, 2 days: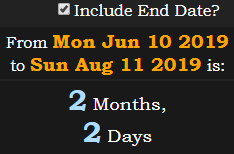 The current and 45th Mayor of San Francisco is London Breed. She will turn 45 years old on August 11th this year.


She was born in '74

On August 11th, she'll have been the Mayor for exactly 13 months:

Ed Lee died on the 346th day of the year: