CNN Uses Jared Kushner for Eclipse Countdown
Check out what's currently the top story on CNN right now: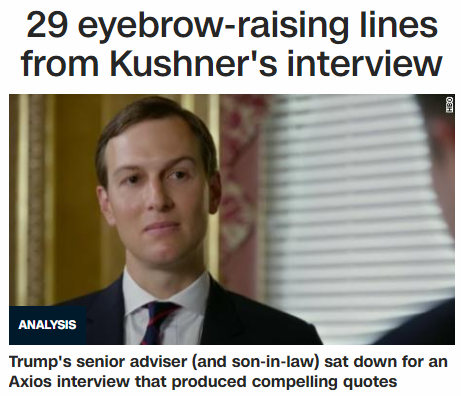 29 lines? This year's total solar eclipse is in 29 days:


Today's date, June third, matches solar eclipse in gematria: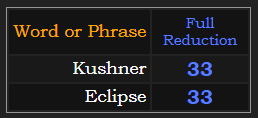 His interview was with Axios


---
Kushner is currently 31 weeks, 4 days before his birthday. On the date of the eclipse, he will be 192 days before his birthday:

The 192nd Prime number is 1163

Although his official title is senior advisor to the President, they spelled it senior adviser in the headline.
---
The gematria of the headline ties into eclipses as well.