Congressman Steve Cohen Eats KFC During Hearing
The famous founder of KFC, Colonel Sanders, passed away exactly 2002 weeks, 2 days ago: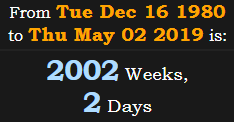 To celebrate the alignment, Congressman Stephen Ira Cohen ate KFC during a hearing. His full name has the same gematria as the Colonel's full name: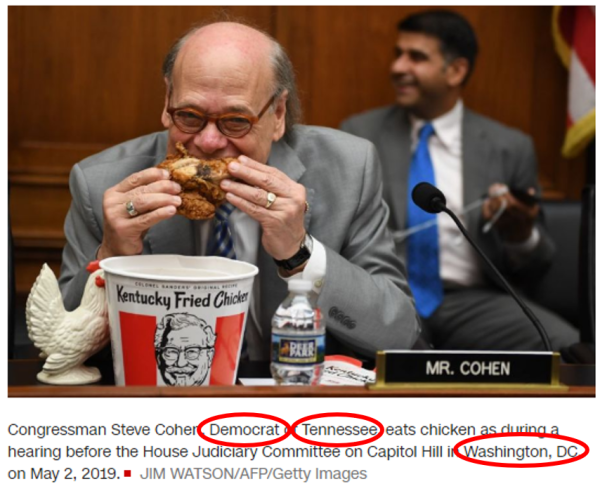 A Democrat from Tennessee eating KFC in Washington, D.C.? These all have Ordinal gematria of 137




Today is 137 days after the 38th anniversary of the death of Colonel Sanders: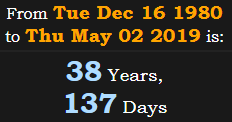 Colonel Harland David Sanders sums to 1370 in Jewish gematria:

Also notice the 1190 in English.

The congressman in the photo above is Steve Cohen, who is 119 days into his 13th year in office:

Cohen was sworn in on January 3rd, or 1/3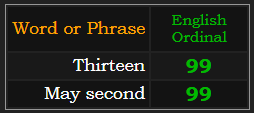 Colonel Sanders was born on September 9th (9/9)
Steve Cohen was born on the 144th day of the year

---
Cohen is Tennessee's first Jewish congressman. In Jewish gematria, chicken sums to 78, matching his Standard birth numerology:



KFC sums to 19, matching today's Life Lesson number:



Congressman Cohen has a Life Lesson number of 52, syncing up with today's date, written 5/2

May 2nd can also be written 2/5

The 25th Prime number is 97

Cohen has Full birth numerology of 97

---
Bonus
Steve Cohen's full name sums to 160, lining up with KFC



KFC is famous for its 11 herbs and spices.


The "chicken" in this story is William Barr, who has been in office for exactly 11 weeks: