Bret Hart Attacked at WWE Hall of Fame in Staged Ritual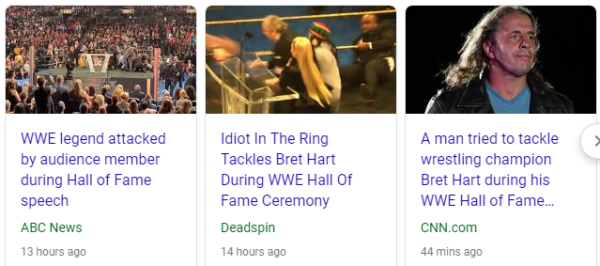 During last night's induction of the Hart Foundation into the WWE Hall of Fame, legendary pro wrestler Bret "The Hitman" Hart was allegedly attacked by a fan who got past security, entered the ring, and tackled him to the mat. Reports suggest he got one punch in on Hart, but Bret was ultimately not injured.
The mainstream media, as well as WWE, is reporting this incident as if it were completely legit, and not staged. As we know by now, WWE makes a business out of blurring fiction and reality. This "attack" on Hart was undoubtedly another planned event passed off as real. And as always, it was done by the numbers.
---
The most famous event involving Bret Hart was the Montreal Screwjob of 1997. Bret, who was planning on leaving for WCW after the event, refused to lose the title in his home nation of Canada. To deal with this, WWE owner and probably psychopath Vince McMahon had the referee call for the bell early, giving the title to Shawn Michaels without Hart ever actually tapping out.
There's a decent chance the Montreal Screwjob was actually a work, but as it stands now, I'm not certain. Either way, the attack on Hart at the 2019 WWE Hall of Fame ceremony on April sixth was undoubtedly connected numerically.

Bret Hart was tackled during his speech a span of exactly 1117 weeks after the Montreal Screwjob: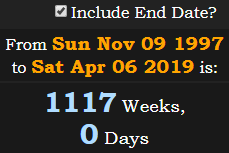 1117 is the 187th Prime number
11×17 = 187


For the kicker, Bret "The Hitman" Hart and April sixth both sum to 677 in Jewish gematria:

---
Naturally, there's an agenda behind this ritual. WWE is taking a huge step in the feminist movement this year by booking the Main Event of Wrestlemania 35 to be a Triple Threat match for both the RAW and SmackDown Women's Championships.
The rise of feminism in western culture is part of the decades-long agenda to undermine and destroy the family unit in hopes of creating more human dependency on federal government. There are some good things that have come from feminism, but overall, the movement has nefarious roots.
Hart's attacker is a lowly MMA fighter named Zachary Madsen. Prior to the incident, he made a ridiculous tweet regarding WrestleMania's all-female Main Event: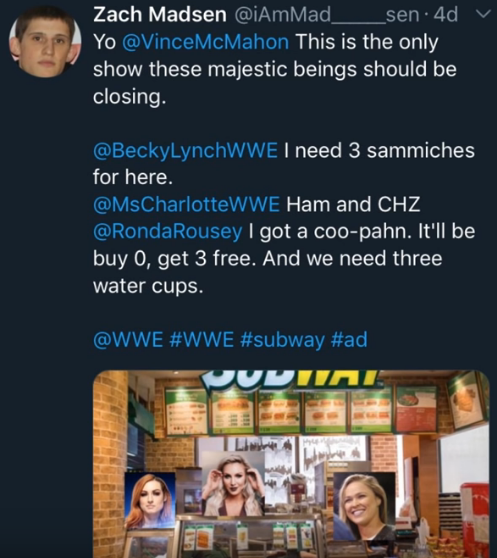 The intent here is that when people see his Twitter history, they will associate people who are anti-feminist with insane crazy people who might randomly attack someone. This is completely absurd.
Some of Madsen's other Tweets mention Batman, which is a major media hoax code.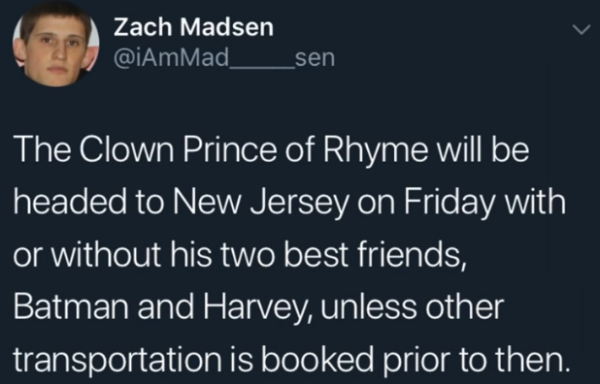 He even sent one out showing him in Joker makeup: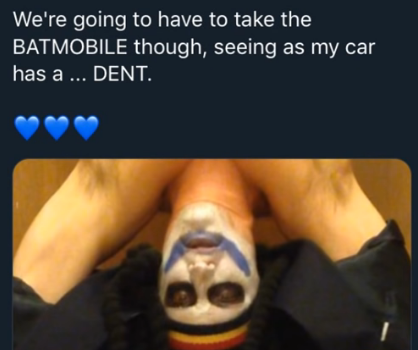 So what do you think is more likely? Is this some random nutjob, or is he an actor? I think it's obvious, but all I can do is offer you the clear evidence.
---
More Numbers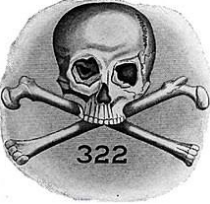 The word Masonic sums to 223

Last night's incident occurred in Brooklyn, New York when Hart was 3222 weeks old:

Several miles away in Manhattan's Madison Square Garden, Enzo Amore and Big Cass jumped the rail at the pro wrestling event hosted by Ring of Honor and New Japan.

Enzo's real name is Eric Arndt

Bret Hart is currently 61 years old

The compass on Freemasonry's emblem is set to 47 degrees: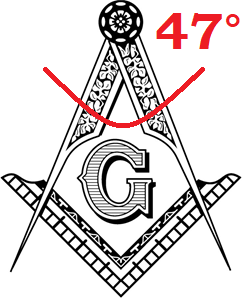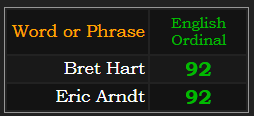 Arndt was 11,807 days old:


---
As Hart was brought down to the canvas, he was standing alongside Natalya Neidhart, the daughter of fellow Hart Foundation member, the late Jim Neidhart.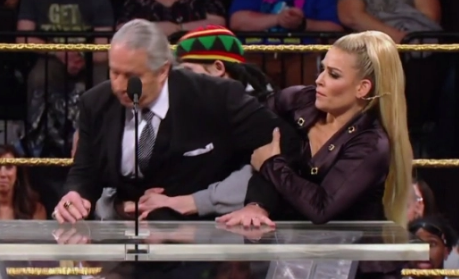 Neidhart met his death on August 13th, written 13/8


Zachary Madsen has matching 57 gematria with Jim Neidhart

The 57th Prime number is 269
This occurred on the date leaving 269 days in the year:


Zachary Madsen has his own MMA profile page. According to this site, he was born on October 17th, 1992, meaning he was exactly 1381 weeks old:

1381 is the 221st Prime number

---
The name Madsen sums to the same as tackled

The 56th Prime number is 263

It was 194 days before Madsen's next birthday: