Icelandic Budget Carrier WOW air Ceases Operations

Today is March 28th, written 28/3
283 is the 61st Prime number
WOW air is headquartered in Reykjavík, Iceland


Without the foreign character, Reykjavik, Iceland sums to 70

Today has Full numerology of 70

---
As with any negative story involving airplanes, there is some 911 coding in this story.


The World Trade Center sat on almost exactly the 74th meridian. It was destroyed on the date 9/11.
Iceland celebrates its national holiday on June 17th to commemorate their independence from Denmark in 1944. That date was 74 years, 9 months, 11 days ago: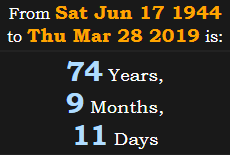 The Prime Minister of Iceland, Katrín Jakobsdóttir, was sworn into office on November 30th of 2017, which means today is a span of 119 days after her first anniversary: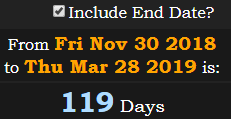 The President of Iceland is Guðni Th. Jóhannesson

Johannesson was born in 1968, the same year World Trade Center construction began. His Full birth numerology is 119

911 flipped upside-down is 116, matching the gematria of WOW air

The date written 9/11, September 11th, is the 254th day of the year:


---
Even though this story is about the collapse of an airline, and not an actual plane crash, the coding still exists.
To begin with, not only is today 19 months, 7 days after the most recent total solar eclipse, but it's a span of 97 days before the next one:


Today is President Johannesson's 970th day in office: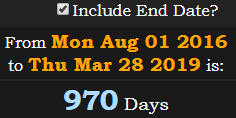 97 is the 25th Prime number
Today has Reduced numerology of 25
In Reduction, plane crash sums to 43

Today has a Life Lesson number of 43

WOW air began operations on May 31st, 2012, meaning today is exactly 43 weeks after their anniversary: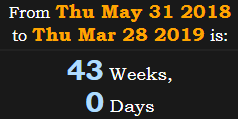 Prime Minister Jakobsdottir is currently 43 years old: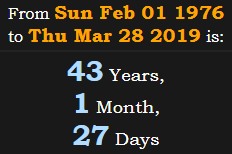 Recall, it was buildings 1, 2, and 7 that were destroyed in the 9/11 ritual.
---
Although this story made international headlines today, it all really began yesterday, March 27th, when WOW air first announced that today's flights would be cancelled. March 27th had Full numerology of 69

The 69th Prime number is 347
3×47 = 141
"Iceland" = 141 (Reverse)
On that date, Prime Minister Jakobsdottir was in office for a span of exactly 69 weeks: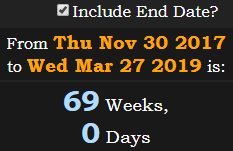 President Johannesson, meanwhile, turned 609 months old just one day earlier:


Both Saturn and sixty-nine sum to 1723


The speed of Saturn is 9.69 km/s. President Johannesson has been in office for exactly 969 days:

In Reduction, Saturn sums to 21

The 21st Prime number is 73