Kevin Durant in News – Loses Adopted Brother to Gunfire
Earlier this week, we got this article:

The headline sums to 1030 in the alphabetic order. 13 is the primary ritual / hoax code, and the 13th Prime number is 41

The story was published on March 21st, but it's about Tuesday night, which was March 19th, the 78th day of the year: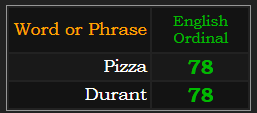 March 19th had Full numerology of 61


It's funny that Durant ran into this father in an elevator in Minnesota. In 2016, Prince died in an elevator in Minnesota.

This story is from March 19th, or 3/19

Prince has a song called 319 and died 319 days after his birthday, when he was 3019 weeks old:



March 19th can be written 19/3
193 is the 44th Prime number
Durant was 24 weeks, 4 days after his birthday: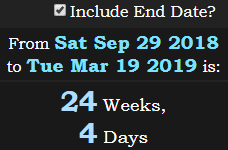 ---
Prince died a span of 1063 days before this story: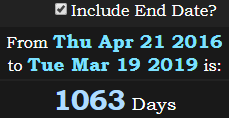 163 is the 38th Prime number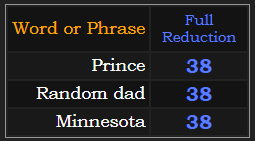 Prince's death even had the same numerology as this March 19th story:

Prince was born on June 7th, which is the 158th day of the year and leaves 207 days on the calendar:


---
Two days later, Kevin Durant's "adopted brother" was gunned down in Georgia.

This headline sums to 1039. Both Clifford Dixon and Kevin Durant sum to 139 in the alphabetic order.


Durant was 6 months, 8 days before his upcoming birthday: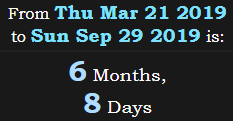 This means he was 5 months, 22 days after his most recent birthday: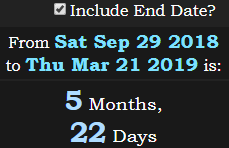 ---
City of the Shooting
The phrase adopted brother has interesting gematria:



151 is the 36th Prime number
227 is the 49th Prime number
Dixon was shot in Chamblee, Georgia


Let's not overlook the date of March 21st, or 21/3





The date 2/13 is the 44th day of the year.



---
Location of the Shooting

Dixon was killed in the parking lot of SL Lounge on a date with 63 / 36 numerology:

The 36th Triangular number is 666


---
Was this a real shooting? We know that 113 is the mainstream media's primary number of deception. On the date his "adopted brother" was killed, Durant was exactly 11130 days old: