NFL Numerology – Divisional Round (Saturday)
Colts vs. Chiefs
The Colts, led by Andrew Luck, will play the Chiefs on Saturday, January 12th
January 12th is written 1/12


If the Colts win, they would be 5-0 against the Chiefs in the postseason
Patrick Mahomes set a rookie record with 50 touchdown passes this season
The Chiefs are currently favored by 5.0 points

Also in the alphabetic order, Kansas City sums to 122

Opposing QB Andrew Luck will be 122 days after his birthday:

Luck's full name is Andrew Austen Luck, syncing up with the team he plays for:


The Indianapolis Colts play their home games in LucasOil Stadium:




Indianapolis will be up against opposing QB Patrick Lavon Mahomes III


Mahomes was born on 17/9
If the Colts win, they will be 17-9 all-time against the Chiefs
---
Cowboys @ Rams

The Over/Under for this game is currently 49.5 points
The square root of 49 is 7
The Rams are currently 7-point favorites

The last time these two teams met was 1 year, 103 days ago: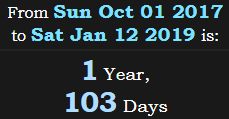 The 113th Prime number is 617
Their QB, Dak Prescott, will be 6 months, 17 days before his 26th birthday: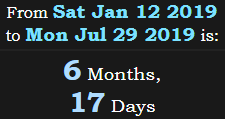 This means he's exactly 5 months, 2 weeks after his most recent birthday
Cowboys coach Jason Garrett is currently 52 years old
The will be playing the Los Angeles Rams on a date with 52 numerology:


The word six has Ordinal gematria of 52

Why do I bring this up? It's been 66 weeks, 6 days from these two teams last met to their Divisional Round matchup: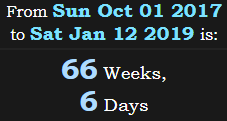 The last meeting was their 33rd all-time meeting
The Rams won 35-30, posting 65 total points in the game
The 65th Prime number is 313

Coach Jason Garrett will try pushing his playoff record to 3-2 on a date with Standard numerology of 32
Meanwhile, Coach Sean McVay will be looking for his 25th all-time win on a date with a Life Lesson number of 25

---
Predictions
Nah…nothing really sticks out here. Based on what I posted, you could maybe say it makes more sense for the Colts and Cowboys to pull off road upsets, but I don't believe anything I showed has anything to do with how the games are really decided (assuming they're all rigged).