Amber Alert Quickly Canceled in Wisconsin
I got an Amber Alert on my phone earlier this afternoon. The alert has since been canceled, but I thought I'd give a quick glance at the numbers because I have many suspicions about this system and whether or not it's truly being put to good use.
There are certainly some odd things that stick out. For starters, the alert was canceled less than a half hour after it was sent out, despite the fact that she had already been missing for 8 full days. But there's a lot more…

Today is 125 days after 9/5

We're being told the Wisconsin girl's name is Angel Tomow

The girl is from Shawano, which sits on the 44th parallel:

Today is January 8th, written 1/08 or 8/1

---


Amber matches Angel in 3 of 4 base ciphers:

One of those numbers is 21, just like today's Life Lesson number:


I received the Alert at 2:01 p.m.
The 21st Prime number is 73

---
Gematria / Calendar Alignments
Shawano, Wisconsin sums to 206 in the alphabetic order.

One date can be pulled from this number – 20/6, or June 20th. Today is a span of 6 months, 20 days after 6/20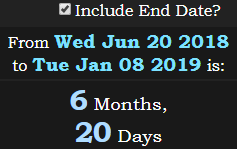 ---
In the Reverse order, Shawano, Wisconsin sums to 226

Today is or 1 month, 18 days before 2/26, or 10 months, 13 days after it: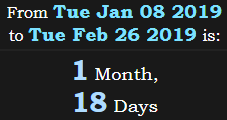 ---
State of Wisconsin
Today has Full numerology of 48

Wisconsin became a state on May 29th, 1848

This means Wisconsin is 224 days after its date of statehood:

This syncs up with the two names they listed for the same girl:

---
Measuring back to 1848, we find that today is a span of 170 years, 7 months, 11 days since Wisconsin became a state: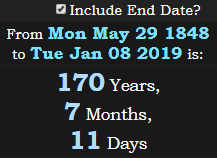 With the zero removed, this number reflects 17711
17711 is the 22nd Fibonacci number
The main highway that cuts through Shawano is WIS-22.

The girl's last name also has 22 in its gematria:

Fibonacci has matching Reduction gematria with Wisconsin

---
Really think that 22 alignment is a coincidence? What about this?

The local news station updated its article with the cancellation at 2:29