Actress Sondra Locke Dead @ 74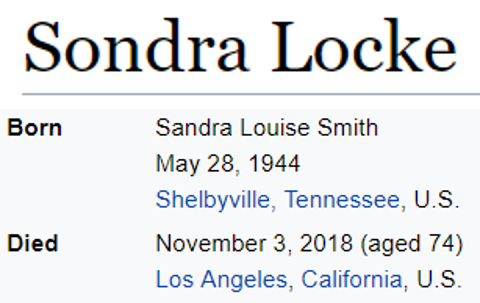 Sondra Locke was born as Sandra Louise Smith


Her next birthday would have had 72 and 27 numerology:


The date February 7th can be written either 2/07 or 7/2
She died a span of exactly 270 days after February 7th: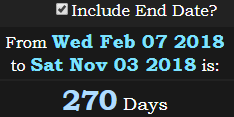 Locke was only nominated for an Academy or Golden Globe Award once. That was for her debut role in The Heart is a Lonely Hunter. She died 270 days before the anniversary of the film's release:

---
Homicide Code / Clint Eastwood
On the date she died, she was exactly 27,187 days old:

187 is the homicide code:

Her death was not announced until yesterday, December 14th

One-eight-seven sums to 148

She was born on the 148th day of the year:

She died at age 74 from complications of breast and bone cancer


She was a longtime companion of Clint Eastwood, who has 74 gematria:

Her death occurred on a date with 52 and 16 numerology, less than a week after Eastwood turned 1061 months old:



---
After she got married to Gordon Anderson, she changed her name to Sandra Louise Anderson

She died 117 days before February 28th, written 2/28, syncing up with her stage name of Sondra Locke


Her 228 gematria can also give us one other date – 22/8, or August 22nd. She died 73 days after that date:



This is also a span of 74 days. She died at age 74
Notice how CNN last updated yesterday's story at 6:16


Funny they had a woman named Sandra Gonzalez to write this story…
---
Death Announcement
Sondra Locke has overlapping gematria with the number 13 when spelled out. She was Clint Eastwood's companion for 13 years.

The 13th Prime number is 41
Her death was first reported by the media 41 days after she died:

This same duration is also 1 month, 11 days, syncing up with her Single Reduction and Extended gematria: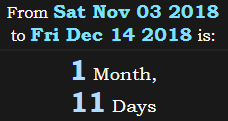 Sondra Locke wrote a book about her career that was published in 1997 on the date November 1st, written 11/1
---
Why wait so long to report the death? Perhaps the numerology of the date was too significant.




The 64th Prime number is 311
She died on 03-Nov, written 3/11
December 14th also had Reduced numerology of 19


---
More on Clint Eastwood
Locke has Jewish gematria of 88

Clint Eastwood was 88 when she died
The 88th Prime number is 457
She died from cardiac arrest

Her death fell 3 months, 3 days after the 50th anniversary of the release of The Heart is a Lonely Hunter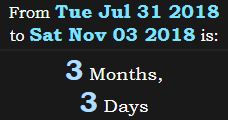 On that same date, Clint Eastwood was 156 days after his birthday:

Eastwood was 197 days after his birthday when her death was announced:

197 is the 45th Prime number

And finally…I find it interesting that actress Sondra Locke has matching gematria with breast and bone cancer