Mike & Molly – A Tribute to the Career of Mike McCarthy
My post on the firing of Mike McCarthy
Mike & Molly (Wikipedia) (starring Melissa McCarthy)
Special tip of the hat to Dan Behrendt of The Mindless Freaks blog for this wonderful lead.
In my post on McCarthy linked above, I mentioned how he was fired after the Packers fell to 4-7-1, exactly 4711 days after he was interviewed:
The first episode of Mike & Molly aired 1471 days after Mike McCarthy's first game:
The 47th Prime number is 211, so coupled with the tie (represented by the 1 above), this could read 2111
McCarthy was 20111 days old when he was fired:
On the same day he was fired with a 4-7-1 record, the Steelers, who play in McCarthy's hometown of Pittsburgh and lost to McCarthy's Packers in Super Bowl XLV, fell to 7-4-1
Incredibly, the man who plays Mike in Mike & Molly and is married to Melissa McCarthy, Billy Gardell, was not only ALSO born in Pittsburgh – but it was a span of exactly 2111 days after Mike McCarthy was:
---
The firing of Mike McCarthy was heavily-centered around the number 13. He was fired after Week 13 in his 13th season, 103 days after the anniversary of the eclipse in the NFL's 99th season. "Thirteen" = 99 (Ordinal)
Melissa McCarthy sums to 169
169 is 13 squared
Her co-star's last name has 130 gematria
Episode 13 of Mike & Molly aired on the date written 1/3
This was 1 month, 3 days before Mike McCarthy won his only Super Bowl appearance: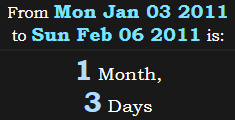 The show's 6th and final season lasted only 13 episodes. 13 is the 6th Prime number.
The season finale aired May 16th, 2016, a span of exactly 133 weeks before McCarthy was fired:
Billy Gardell was born on the date leaving 133 days in the year '69


Melissa McCarthy was born in 1970
197 is the 45th Prime number
Mike McCarthy won Super Bowl 45

The only other Super Bowl the Packers won outside of the first two was Super Bowl 31
The 31st Prime number is 127

Melissa McCarthy was born on the date leaving 127 days in the year:

---
Mike & Molly had aired its series premiere just a few months earlier, exactly 139 days before the Super Bowl:


The show's premiere was 73 days before December 2nd, the date Mike McCarthy got fired this year:


Mike and Melissa McCarthy's birthdays are separated by 289 days, or a span of 77 in the other direction:


289 = 17×17
The show's first episode aired a span of 1717 days after McCarthy was interviewed for the job: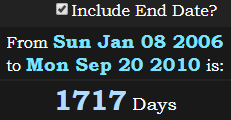 ---
McCarthy was fired on Aaron Rodgers' birthday. Both Rodgers and Brett Favre, the other Hall of Fame quarterback McCarthy has coached, have Reduction gematria of 93


93 is a Saturn number

The Packers play at Lambeau Field

The series finale of Mike & Molly aired exactly 930 days before McCarthy was fired