Russian Jet Intercepts U.S. Plane Over Black Sea

Today is a date with 54 numerology:

This is a story about a fighter jet…


…that intercepted a US Navy plane over the Black Sea

November 5th is the date leaving 56 days in the year:


Today also had 27 and 18 numerologies:






---
It's said that the plane was an SU-27

Similar to the date's life lesson number

In Jewish gematria, SU-27 sums to 317

317 is literally the word LIE flipped upside-down
In Ordinal, SU-27 sums to 67


67 is the 19th Prime number

---
United States and Russian Alignments



Today is 4 months, 1 day (4 months, 2 days w/ end date) after Independence Day in the USA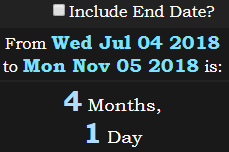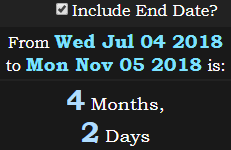 And 4 weeks, 1 day (4 weeks, 2 days with the end date) after Russian President Vladimir Putin's birthday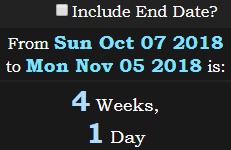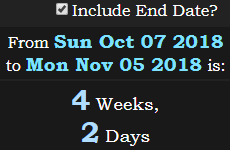 ---
Today is a span of 147 days since Russia's National Holiday: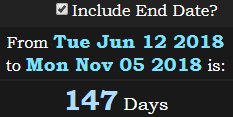 This is also 146 without the end date
Donald Trump's birthday is 14/6
Today is 20 weeks, 4 days after Trump's birthday: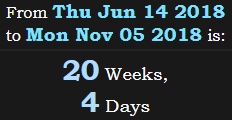 It's 48 weeks before Putin's next birthday: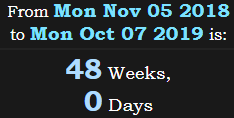 ---
Pi Tribute
Today is also 31 weeks, 4 days before Trump's 73rd birthday. The 73rd day of the year is 3/14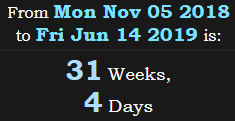 3.14 are the first three digits of Pi
It's said the encounter with the Russian fighter jet lasted a total of twenty-five minutes

Pi resolves the mathematics of the circle


---
Headline Gematria
To further support that this is a ritual in tribute to Trump and Vladimir Putin, the headline sums to 488 in the alphabetic order.




Looks like this could be another numeric ritual between two Masonic nations.
Today is 29 days after Putin's birthday:

The date is 11/5

It's a date with Reduced numerology of 18