The Longest Total Solar Eclipse Ever
The longest total solar eclipse ever computed will be 7m 29s in length and happen on July 16th, 2186
Behold its path:

This, my friends, is a very interesting eclipse.
---
The word eclipse has base gematria of 39

This will be the 39th eclipse of Saros 139

The 39th Prime number is 167
This eclipse will be July 16th, written internationally as 16/7
In what I consider to be two of the three most significant ciphers, eclipse sums to 69 and 192


---
The first nation to see the path of totality will be Ecuador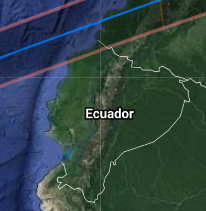 67 is the 19th Prime number
The Metonic cycle is a period of 19 years

Before reaching the mainland, the path of totality will just barely scrape over the Galápagos Islands
This shares Hebrew gematria with the word eclipse



---
Isn't it interesting how the eclipse neatly sweeps over the six South American nations that sit north of Brazil?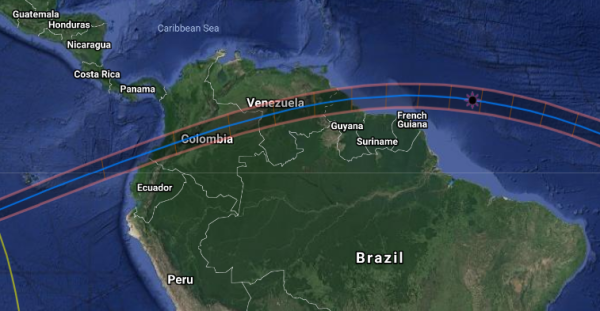 Obviously, the path does not quite touch Suriname and French Guiana. But it's pretty close – and one must wonder, why spell one nation Guyana, but the other French Guiana?
Check out the Reduction gematria of these six nations when added together:


Alt+227 = π
22 ÷ 7 = 3.14…


In regards to this being an eclipse from Saros 139, check out how the number's gematria syncs up with Pi and the number 227

Worth nothing – this is the same Saros series from which we will get the second of two Great American total solar eclipses in April of 2024.
---
The length of the eclipse will be 449 seconds, or 7:29
I frequently mention how significant 729 is to the secret societies that appear to be obsessed with solar eclipses. 729 in Octal is 1331, the number that represents a solar eclipse.
The date of this eclipse will have numerology of 130 & 31


It will be the 197th day of the year:


The Metonic cycle is a period of 235 lunar phases that syncs up almost perfectly with 19 years. This date also has 109 numerology:

The Moon's equatorial radius is 2160 miles
If you multiply the digits in the date 7/16/86, you get 2016

---
We know why The Moon sums to 223 in Hebrew gematria – it's the number of synodic months in the Saros cycle.
But the word Moon on its own sums to 218

During this total solar eclipse, the Moon will be just over 218,000 miles away from the path of totality, and less than 219,000.
And of course, the eclipse occurs in the decade of 2180
---
One must wonder how long this eclipse has been significant.
The USA declared its independence on July 4th, the date written 7/4


The longest eclipse will be in 2186
July 4th was the 186th day of a leap year

Think about how The United States of America started with 13 colonies and a flag with 13 stars and 13 stripes.




The 13th Prime number is 41


Independence Day of 1776 was a span of exactly 410 years, 13 days before the 2186 eclipse: