Trump & Russia in the Headlines
This is what CNN's top stories are at the time of this post: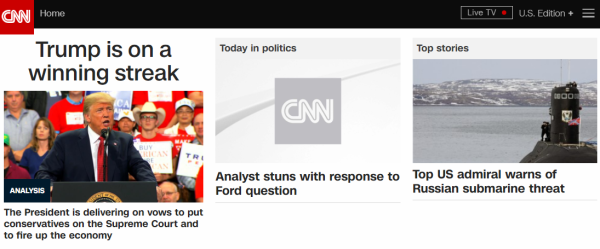 Today has double alternate numerology of 25, matching the Reduction gematria of Trump



Notice the other person mentioned in the headlines is Ford

---
Today's date has full numerology of 54

The 54th Prime number is 251
Trump is 251 days before his birthday: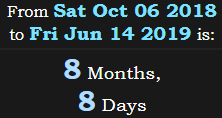 This is also equivalent to 8 months, 8 days, which syncs up with the Ordinal gematria of Trump


The 88th Prime number is 457
See the story on the right side about a submarine threat?

"Threat" = 27
(Reduction)

| (10)+(6) + 2+0+1+8 = 27

The subheader has matching gematria with submarine


---
It's all theater.


Both nations are operated by the Masonic network



The 74th Prime number is 373

---
CNN pays tribute to the special number 1331 with this headline. I think this is why.
Trump was inaugurated on a date with 13 & 31 numerology:


Trump was elected in 2016 and inaugurated in 2017
Inauguration day was 20 months, 16 days ago, or 20 months, 17 days including the end date: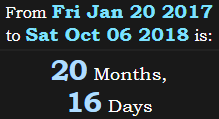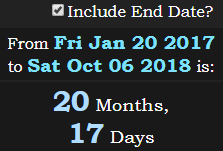 Today's date, 10/6, is 106 days before the anniversary of inauguration day. Notable observation: