Mattress Firm Inc. Files for Bankruptcy


This article is published on a date with full numerology of 53


The official company name is Mattress Firm Inc.


They also operate Sleepy's, whom they purchased in 2015

101 is the 26th Prime number
The date's life lesson number is 26

It's said they're closing due to heavy competition from Casper

---
Mattress Firm was founded on July 4th, 1986. They are filing for bankruptcy a span of 3 months, 2 days after their 32nd anniversary.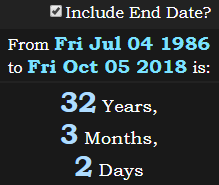 The 32nd Prime number is 131

---
One more interesting observation…we know the number 119 is significant.




Mattress Firm Inc. used to operate as Sleep Train


Now they're folding due to competition from Casper Sleep