Jay-Z & Beyonce Incident was a Foreshadowing of Jacksonville Shooting
Last night, a man ran on stage at a Jay-Z / Beyonce concert in what I immediately identified as a masonic ritual. Jay-Z and Beyonce are worth a combined $1.25 billion – security would be at least good enough to make an effort before their back-up dancers have to.
Today, there was an alleged mass shooting in Jacksonville, Florida. I will show you how the former was a precursor to the latter.
---
CNN's headline summed to 706 in Ordinal. I noticed that on the same date of the story, the Governor of Georgia, John Nathan Deal, turned 76 years old. His name matches Jay-Z and Beyonce across two of the most significant ciphers:



The next day, we got a shooting at a Madden 19 tournament in Jacksonville

The Mayor of Jacksonville was 2510 weeks old: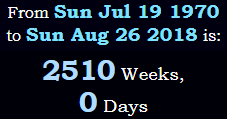 Florida was 25 weeks, 1 day after its date of statehood: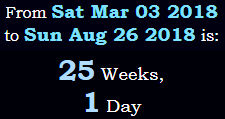 And look at all the methods Madden Nineteen and John Nathan Deal share gematric values in:



---
Jay-Z and Beyonce's concert was in Atlanta. When the Jacksonville shooting started, the two teams playing live on the Twitch stream were both using the Atlanta Falcons: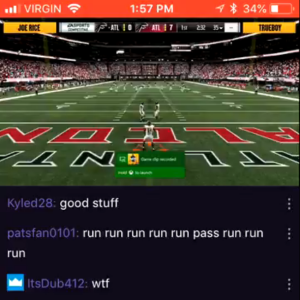 The day before the shooting, the Jacksonville Jaguars defeated the Atlanta Falcons in a preseason game: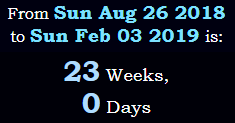 Notice how the game had a combined 23 points. The shooting was exactly 23 weeks before the Super Bowl, which is being held in Atlanta



It will be Super Bowl 53, which was won by the Jacksonville Jaguars in a recent Madden '19 simulation


The NFL has a 53-yard field and a 53-man roster with a football in the shape of the vesica piscis


The shooting began at 1:34 pm

GLHF stands for Good Luck, Have Fun

---
The Mayor of Jacksonville is Lenny Curry. The Governor of Florida is Rick Scott


During the Jay-Z concert, Governor Deal was 227 days after the anniversary of the date he took office:

On the date of the shooting, Governor Rick Scott of Florida, meanwhile, was 7 months, 22 days after the anniversary of the date he took office: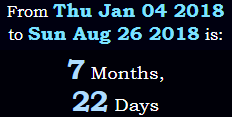 Today is also a span of 227 days before April 8th, which is the date of the second Great American total solar eclipse.
---
The Mayor of Atlanta, Georgia was sworn in a span of exactly 131 weeks after the Mayor of Jacksonville, Florida: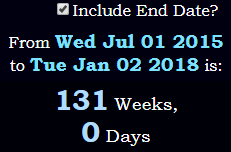 The Governor of Georgia was born 10 years, 98 days before the Governor of Florida: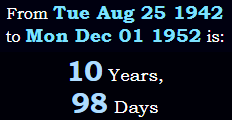 ---
The stage incident happened in Atlanta on the same date Governor Nathan Deal of Georgia turned seventy-six years old. The next day, there was a shooting at Jacksonville Landing in Jacksonville, Florida




---
Jacksonville reminds me of the name Jackson
The shooting in Jacksonville occurred 1 month, 30 days after the death of Joe Jackson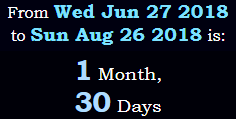 The number 13 when spelled out sums to 99

Today is a span of exactly 9 years, 9 weeks since his most famous son, Michael, died: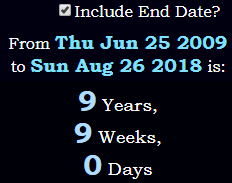 ---
The 13th triangular number is 91. On the date of the shooting, Joe Jackson would have been 90 years, 1 months old: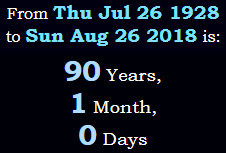 This is also exactly 1081 months: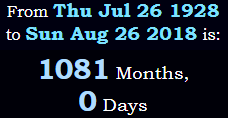 1081 is the 46th triangular number