The Death of Robin Williams (2014)


Robin Williams was 23032 days old when he died:

His wife said he committed suicide due to pain he was experiencing from Lewy body disease

---
Williams' middle name was McLaurin, providing an extra capital letter for intriguing Francis Bacon gematria:


351 is the 26th triangular number. Williams died on a date with a life lesson number of 26
---
His common name matches "Blood sacrifice" in Satanic as well:


In this same method, ritual human sacrifice sums to 911, a very similar number.


Turn 911 upside-down and you get 116. Williams died exactly 1106 days before the Great American total solar eclipse of 2017:


He died 116 weeks after the infamous Family Guy episode in which Robin Williams kept saving Peter from committing suicide:

This was also 2 years, 11 weeks, and 6 days
11 weeks, 6 days is 83 days. This means he died 2 years, 83 days after the episode premiered: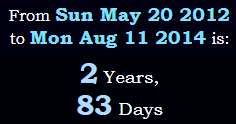 Williams died the same date as the largest Supermoon of 2014.
---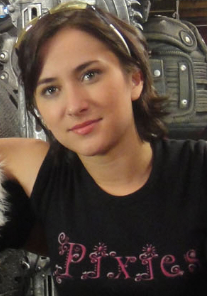 Williams had only one child. Check out how she's wearing a "Pixies" shirt in her Wikipedia profile picture…
"Pixies" = 611 (Reverse Extended)
"Robin Williams" = 611 (Satanic)
"Blood sacrifice" = 611 (Satanic)
It's interesting that he named her Zelda Rae Williams



Williams' date of death was August 11th, the 223rd day of the year

---
August 11th is also the date that leaves 142 days on the calendar



The Moon's most significant cycle of time is the Metonic cycle, which is a period of 19 years that syncs up with 235 lunar phases. Williams died in Paradise Cay, California



His highest-grossing film in which he had a starring role was Mrs. Doubtfire

"Mrs. Doubtfire" = 150 (O) | 150 (KFW)
The 15th letter of the alphabet is the circle, which the Moon represents
Williams was born in '51

---
911 is the 156th prime number


156 is also the Ordinal value of 33, which is another sacrifice number



Williams died exactly 3 years, 10 days before the Great American eclipse: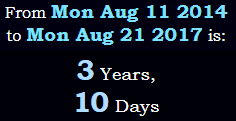 Including the end date, he died 3 years, 11 days before the eclipse. His daughter Zelda was exactly 300 months, 11 days old when he died.
3 years 10 days is also 3 years, 1 week, 3 days. 31×3 = 93
Remember, Jesus was crucified under a solar eclipse in the Bible. This is believed by many to have occurred on the 93rd day of the year between 9 and 3 o'clock. See more on the significance of 93 to Christianity



"Lewy body" = 1781 (Jewish), which is 13 × the 33rd prime number.
---
13 is the primary ritual code





He died on a date with 17 and 44 numerology: