Rep. Tom Garrett Seeks Treatment for Alcoholism
Virginia Congressman Tom Garrett won't be seeking re-election this year, as he has instead come out as an alcoholic in need of treatment.
Why is he in the news today? It likely has everything to do with his age: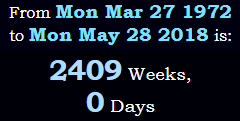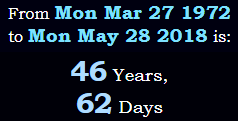 Even converting this measurement gives some intriguing numbers for this type of announcement. Measuring from his date of birth on March 27th, 1972, he's exactly 46 years, 62 days old.


As of today, he's spent 73 full weeks in office: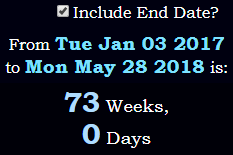 Being 62 days after his birthday means he's 303 days before his next birthday. Ideal date for Tom to seek help for alcohol:



---
Tom Garrett is well-coded to be a government official.

The government is truly run by the Scottish Rite of Freemasonry, whose 33rd degree headquarters in located in "Washington, D.C." = 137 (O)


"Alcoholic" = 57 (All Exceptions)
"Thomas Alexander Garrett" = 96 (R) | 804 (Primes)