76ers Legend Hal Greer Dies @ 81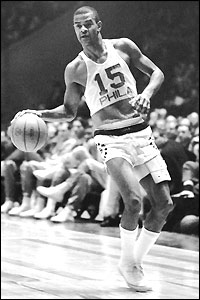 Hal wore #15 for the entirety of his 15-year career

Greer was the first player to ever have his number retired for the Philadelphia 76ers, the franchise he spent his whole career with. It occurred in the year '76. A watchful eye would have seen this as a bad sign:

The riddles that carried him to his death began when he was named:



In numerology, 206 represents a 26 with the zero removed. The 26th prime number is 101

It appears as if his sacrifice is related to the Philadelphia Eagles' Super Bowl victory. The Eagles won 41-33, meaning there were 74 points in the game, which was 9 weeks, 6 days before he died.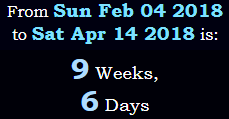 This is also 2 months, 10 days:

---
73 is a number heavily-associated with sacrifice. It's simple to see why. It traces back to the holiday Saturnalia, which is celebrated with sacrifices.
"Saturnalia" = 73 (RR)


Hal Greer died 73 days before his 82nd birthday: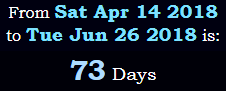 So he was still 81


---
The date he passed away had numerology of 47


The 47th prime is 211


---
It's interesting that Greer wore #15 in light of the Philadelphia Eagles just winning the Super Bowl in the NFL's 98th season.


Greer died on the date April 4th, written 14/4 in most parts of the world.
"Philadelphia Eagles" = 144 (Jewish Ordinal)
"Harold Everett Greer" = 93 (Jewish Reduction)
"Philadelphia Eagles" = 93 (RR)
---
Yes, his death appears to be related to the eclipse:





Measuring from the 2017 eclipse to his death: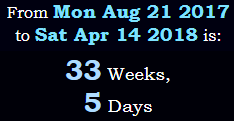 ---
BONUS:
"Harold Everett Greer" = 206 (KFW Kabbalah)
"Harold Everett Greer" = 199 (Reverse Single Reduction EP)
199 is the 46th prime number