Major League Baseball Approves Athletics' Move to Las Vegas

The date of this news is the 16th of November, or 16/11. The Athletics franchise originated in the city of Philadelphia, Pennsylvania.

The year of their founding was 1901. The team recruited manager Connie Mack, who still holds the Major League record for Wins as a manager, to compete with the city's other franchise, the Philadelphia Phillies.

He won their first World Series championship in 1910.
---
The Moon
Philadelphia has Reverse gematria of 223.


2023 (or '23) the year of
Las Vegas, Nevada

The Vegas Golden Knights won the Stanley Cup, the city's first major sports championship
The Sphere, a $2+ billion entertainment venue, opens
Formula One holding first ever race on Las Vegas Strip
Super Bowl 58 being played at Allegiance Stadium
MLB approves Athletics' move to Las Vegas

There are 223 lunar phases between each Eclipse from the same Saros series.
---
There are Nineteen years in the Moon's Metonic cycle.


Today's news falls exactly 19 weeks after the anniversary of Vegas's mayor Carolyn Goodman  taking office. It's also exactly 19 weeks before the A's first home game in 2024 against the Cleveland Guardians. This equates to 133 days:




The number 666 is important to the Eclipse code.
---
Eclipse Code
Today is 154 days (or exactly 22 weeks) after Joe Lombardo approved stadium funding, and 154 days (22 weeks) before the anniversary of the A's first game in Oakland:

For their first fifty seasons, the Athletics' manager was Connie Mack, whose real last name was McGillicuddy.

The 22nd Prime number is 79


Last month, an Annular Solar Eclipse passed directly over the state of Nevada: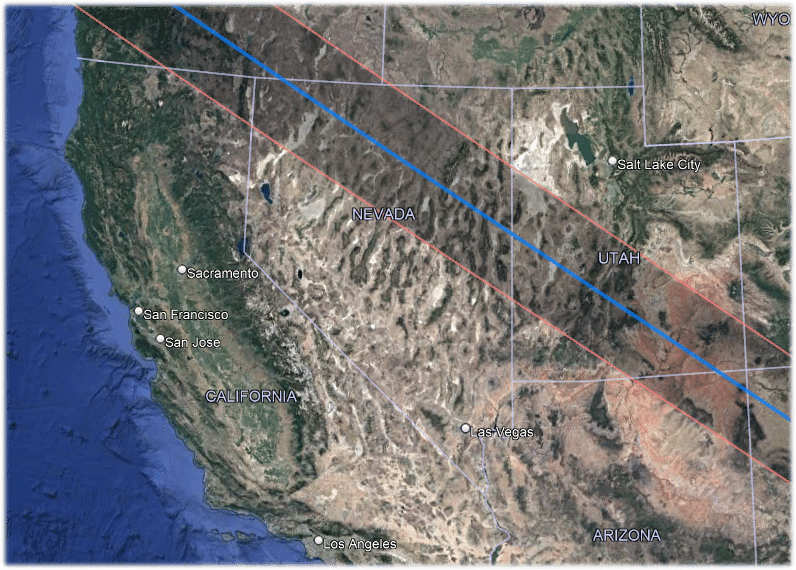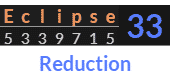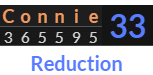 33 is a number significant to the Crucifixion. I thought it was worth documenting that his last name McGillicuddy syncs up so well.

---
Connie was born during Capricorn and died during Aquarius. Both signs are ruled by the planet Saturn.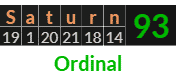 In Hebrew, Saturn has matching 713 gematria with Total eclipse. Logical, as Saturn is sometimes referred to as the Black Sun.