"Skull and Bones" Riddle for Inter Miami's Leagues Cup Win
See my first post on this epic futbol final if you haven't already.
Also check out this post to learn how Miami's win over Nashville in the Leagues Cup Final was connected to the 2020 death of Diego Maradona, who was not only another World Cup winner from Argentina, but also wore Messi's # 10. It was Messi's 10th goal of the tournament that led his team to the penalty shootout.

Yale University, home of the Skull and Bones society, was founded on the 282nd day of the year:

---
Skull and Bones
As I've exhaustively stated this year…it's all about Skull and Bones in 2023.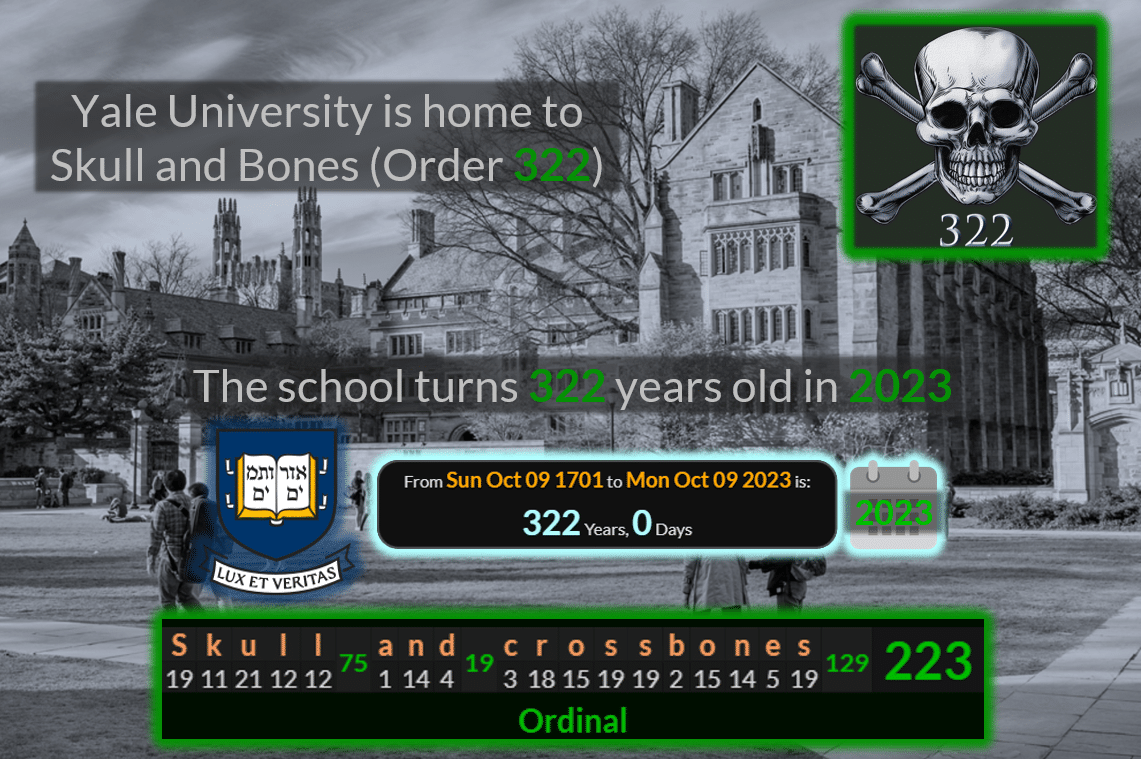 The game-winning goal went past goalkeeper Elliot Panicco, who also failed to make the tying penalty in the final round. He was born on November 18th, which is typically the 322nd day of the year:

He'll be 322 months old when Yale turns 322 years old:

Nashville SC has remarkable overlap with Yale University.

---
In Ordinal, Nashville SC sums to 124.



Lionel Messi won another trophy after watching the Goalkeepers duke it out at Geodis Park in Nashville.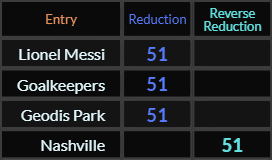 ---
Miami won the shootout 10-9

Yale was founded on October 9th, or 10/9, of 1701:



The 171st Prime number is 1019
Yale is located in New Haven.


---


Messi is called the "Greatest Of All-Time", or the GOAT for short.