Breaking Bad / Better Call Saul Actor Mark Margolis Dies @ 83

As the headline shows, Mark Margolis was best-known for work late in his career when he starred on the television series Breaking Bad and its spin-off Better Call Saul, where he played aging drug lord Hector Salamanca.
I personally can't really stand to watch scripted television or streaming series, but I am proud to have made an exception for these two, as they're really the only ones I've seen every episode of to the very end. If you're looking for something to binge and still haven't seen either show, these are probably the only ones I'd recommend. Better Call Saul may even be the better of the two.
---
Face Off
Hector Salamanca was killed in the finale of Season 4 in an episode called Face Off. Archvillain Gus Fring goes to Hector's retirement home in order to do the deed himself, when unexpectedly, Hector sets off a bomb strapped to his wheelchair, killing both characters off.
In the aftermath of the explosion, Gus Fring steps out of the blown-out doorway. In one of the most iconic scenes of the show, he casually adjusts his tie in a close-up before succumbing to his mortal wounds. Click the photo to enlarge it or watch the scene yourself.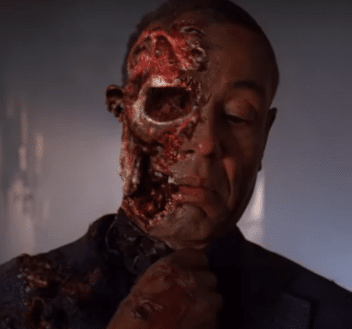 This episode showing Fring's skull and bones aired on October 9th:

Yale University, home of the Skull and Bones secret society, was founded on October 9th: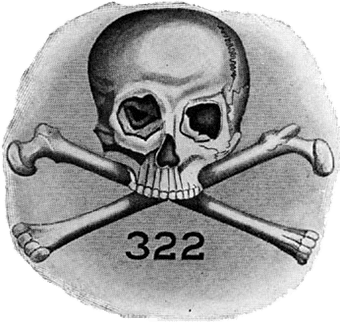 Skull and Bones uses the number 322 on its emblem. Here in the year 2023, Yale turns 322 years old.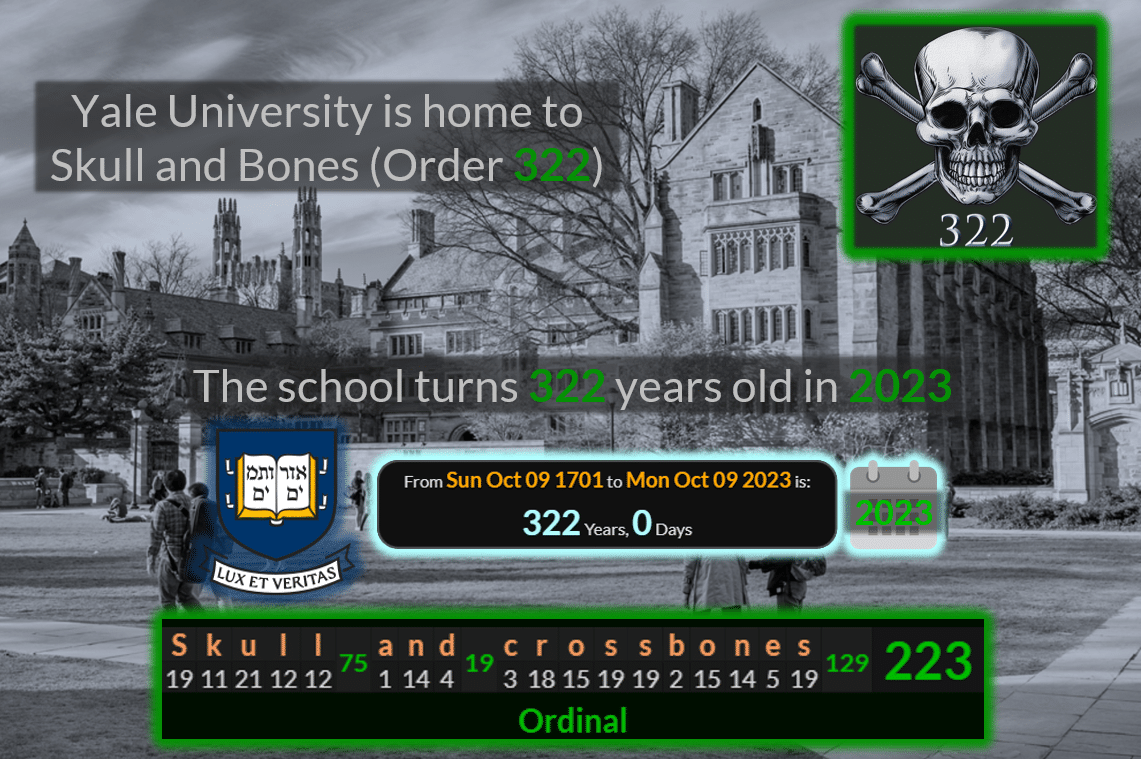 Breaking Bad uses the element Barium in its logo.

Barium is the 56th element. The main character of Breaking Bad was played by Bryan Cranston, who was born in the year '56.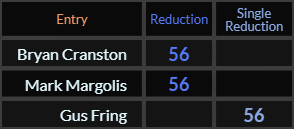 The 56th Prime number is 263

---
"Skull and Bones"


Skull and Bones was formed in 1832.

3

×

22

=

66



The 66th Prime number is 317
The 66th Triangular number is 2211


---
322 is the gematria of Fring in the Fibonacci method.
Mark Margolis was from Philadelphia.

223 is the 48th Prime number

---
Yale University
Yale University was founded on the date leaving 83 days in the year:


Mark Margolis died on 8/3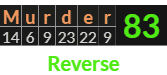 Margolis had birth numerology of 202, 76, and 59:


---
Gus Fring
Gus Fring was played by Giancarlo Esposito.


199 is the 46th Prime number
Face Off was Breaking Bad's 46th episode

---


Gus Fring, just like Giancarlo Esposito, was born in the year '58. The 58th Prime number is 271.