Mainstream Media Delivers on Eclipse Sacrifice Prediction
Last night, I posted this to Twitter:
Monday, July 17th has remarkable "Eclipse" alignments. If there's any big news tomorrow, we'll certainly know why…
Tomorrow's date is is 7/17/2023
7×17×17 = 2023 pic.twitter.com/Mykw86gaCZ

— Derek Tikkuri (@Gematrinator) July 16, 2023
The date can also be written as 17/7.

---
Based on this, it was quite reasonable to expect a big news story about death today. It's still early, but it looks like we got what we knew was coming.

During a Solar Eclipse, the Sun, which is the brightest light in the sky, becomes darkened. During a tribute to their fallen colleague, Elise, who was Fifty-one years old, was referred to as a bright light:

The first Great American Eclipse occurred in 2017. The next one takes place in 2024: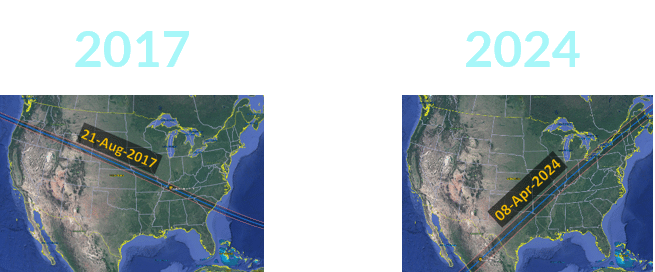 My first post explains the deeply-rooted connections of her passing to CBS founder Arthur Judson. Judson was born on 2/17, while Finch was born on 2/24:


---

463 is the 90th Prime number
The death of Elise Finch made news on the same date as a New Moon.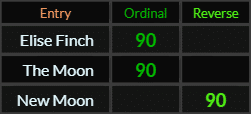 ---
"Eclipse"
In Latin gematria, the word Eclipse sums to 192.



911 is the 156th Prime number

---
"Eclipse Sacrifice"
Columbia Broadcasting System has matching 290 and 101 gematria with Eclipse sacrifice.