Future NBA Hall of Famer Carmelo Anthony Announces Retirement

Carmelo Anthony began his career playing for the Denver Nuggets. He ended his career playing for the Los Angeles Lakers. Tonight, the Denver Nuggets will attempt to eliminate the Los Angeles Lakers in Game 4 of the Western Conference Finals.
---
Anthony wore # 7 for the Knicks, Thunder, Rockets, and Lakers.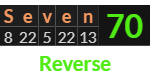 Carmelo Anthony spent his first eight seasons playing in Denver, Colorado, where the new megastar is Nikola Jokic. Carmelo announced his retirement on a date with Primary numerology of 70 and 34:


We will review how today's date is connected to his LA Lakers teammate LeBron James.


After last night, it certainly appears as if the Nuggets would play the Miami Heat in the Finals.

"Coincidentally", the only draft pick by Denver's likely opponent last year, the Heat, was another Serbian player named Nikola Jovic.
---
Carmelo played a total of 19 seasons in the NBA, finishing his career with Los Angeles.

The 19th Prime number is 67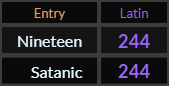 ---
"666" Coding

The Nuggets, whose head coach is Michael Malone, are currently led by two-time MVP Nikola Jokic. Tonight, Jokic will be playing in his 659th career game, meaning if he and the Nuggets win, he could potentially be playing in his 666th career game in Game 7 of the NBA Finals.
666 is 

234

+

432

666 is called the number of the Beast. The four Beasts are first described in Revelation 4:7.
This is Denver's 47th season. Carmelo Anthony's final game on LA's active roster was April 7th, or 4/7 of 2022.



47 is the 15th Prime number
Like Jokic, Anthony wore #

15

for Denver
It's worth noting that today is 92 days after Jokic's birthday. Carmelo Kyam Anthony = 92 and Anthony = 92.
---

Carmelo's final NBA game fell 311 days after his birthday, and he announced his retirement a span of 13 months, 18 days later:

666 is revealed as the number of the Beast in Revelation 13:18, which is the 229th verse of the book. Some people consider the number to be Satanic.

---
LeBron James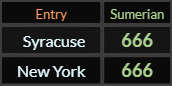 Carmelo led Syracuse to the NCAA National Championship in 2003, which was the same year both he and LeBron were drafted.

LeBron is exactly 529 weeks older than Nikola Jokic. That's 23 squared.
2

÷

3

= 0.

666

…
LeBron has worn only the numbers 23 and 6 throughout his career:

---
6

×

6

×

6

=

216

Carmelo was born on May 29th, which leaves 216 days on the Gregorian calendar:



If the Nuggets to go Game 7 in the NBA Finals, it will be the first time the Finals went 7 games since 2016 – when LeBron led Cleveland to their only NBA championship.