Harry and Meghan Escape "Near Catastrophic" Incident with Paparrazi

Prince Harry is the son of Princess Diana. This story hits home to the family because Diana reportedly died during a similar incident where her vehicle was being chased by paparazzi.


The date had Primary numerology of 64 and Standard numerology of 44: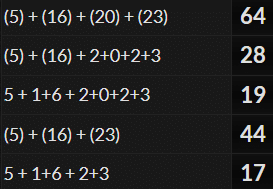 Notice how all five of these numbers sync up with the gematria of Kill.

---
Prince Harry
Diana died on August 31st, which was the 243rd day of the year, leaving 122 days on the calendar:

Prince Harry was chased in New York 243 days after his birthday (or 122 days before his next):

Harry's next birthday will be his 39th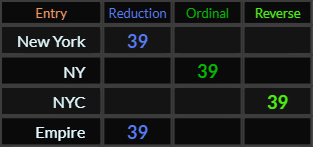 ---
His formal name is Prince Harry, Duke of Sussex.


On its own, Duke of Sussex has matching 155 Reverse gematria with his wife's name, with a 65 in Reduction.

Diana's death fell on a date with Primary numerology of 155 and a Life Lesson number of 65:

---
Paris to New York
Diana's Death occurred due to a car crash in Paris, France.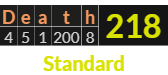 Princess Di was killed in 1997. Harry and Meghan's ordeal occurred in New York City.

---
"666" Coding

1321 is the 216th Prime number
Meghan Markle was born on August 4th, the 216th day of the year: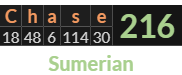 216 is 

6

×

6

×

6

Prince Henry of Wales was the royal birth name for Prince Harry, whose full name is Henry Charles Albert David.

666 =

234

+

432

---
666 is the 36th Triangular number



36 and 61 mark the beginning and end of the Satanic gematria cipher, which is constructed around the number 666:

Diana would now be 61 years old
61 is the 18th Prime number


6

+

6

+

6

=

18



---
"33" Coding
One number extremely-connected to 666 is 33. This was made highly-evident in gematria.

---

226 is a number that's also heavily-connected to 33.

New York, New York yields a matching 156, and New York on its own equals 33.

33 is 

11

×

3

Diana died in the Pont de l'Alma tunnel.