Five Dead in Mass Shooting at Bank Near Louisville Slugger Field

In the aftermath of this shooting, Louisville mayor Craig Greenberg took the stand to address the nation. It just so happens that one of the victims is allegedly a friend of his. The phrase "gun violence" was repeated many, many times throughout this speech.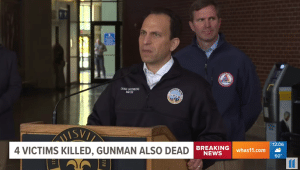 The shooting occurred directly across the street from Louisville Slugger Field, a Minor League Baseball stadium that plays host to the Louisville Bats. Its address is 401 Main Street, which stood out given that today's date is 4/10, which contains the same three digits. Also consider that April Fool's Day is 4/01. In this shooting, 4 people plus the 1 shooter died.
---



Due to the Louisville bank shooting, residents have been told to stay away from Slugger field for the rest of the day.


Today's event falls on the 100th day of the year: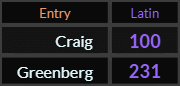 It's believed that the highest degree in Scottish Rite Masonry is the 33rd.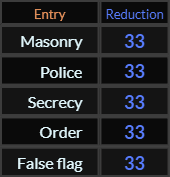 Just two weeks ago, there was another mass shooting in nearby Nashville when 3 adults and 3 children were reportedly killed at 33 Burton Hills Blvd.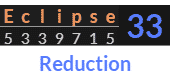 Both Louisville and Nashville are in close proximity to the intersection of the two Great American Eclipses: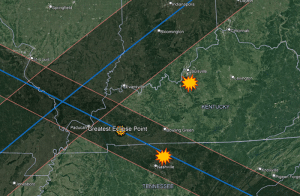 ---
In Ordinal, Freemasonry has a value of 139, like Gun control.




Greenberg was born on the 234th day of the year: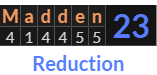 ---
John Madden / Joe Maddon
See my next post to see how today's shooting is a riddle connected to famous sports coaches John Madden and Joe Maddon. This all went down the morning after Easter.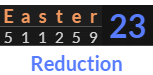 Wednesday marks Slugger Field's 23rd anniversary after its opening in 2000. Curiously, Old National Bank, the site of this morning's shooting, was valued at $23.0 billion in 2020.
The 23rd Prime number is 

83
The shooting began at 8:30:



Louisville Slugger bats are made by a company named Hillerich & Bradsby. The bank shooter was named Connor.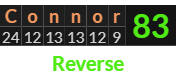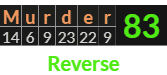 Joe Maddon has Primary birth numerology of 83: