Anthony Fauci Under Fire After Wuhan Lab Investigation
This ongoing investigation is into Gain-of-function research going on in the Hubei province of China.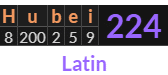 Recall how well Fauci's name aligns with COVID, a.k.a. Coronavirus.

---
Coronavirus has Satanic gematria of 540.

The World Health Organization declared a global COVID-19 pandemic on a date with 54, 18, and 34 numerology, which is identical to today's numerology:

---
"COVID Nineteen"

---

The disease is called COVID-19
The 19th Prime number is 67
Today is the 67th day of the year:



---
Thirty-three (33) / Eclipse Code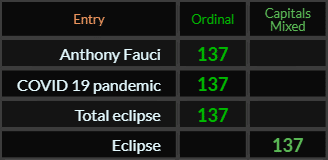 137 is the 33rd Prime number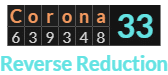 The WHO was founded on a date with Reduced numerology of 33:

During an Eclipse is the only time you can see the Sun's Corona (upper atmosphere) with the naked eye.



The 192nd Prime number is 1163

---
Presidential Riddles
Up until December 31st, Fauci held a position in president Joe Biden's cabinet.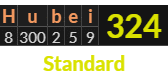 President Joe Biden was born on the 324th day of the year:



COVID-19…
---