Actress Cindy Williams From Laverne & Shirley Dies @ 75


She was best known for her role as Shirley Feeney.

156 is the Ordinal value of Thirty-three and the Hebrew sum of Eclipse.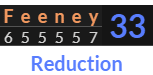 Her death fell on a date with a Life Lesson number of 33:

---
Thirty-three is a number of Ritual human sacrifice.

Cindy Williams died a span of 8 years, 95 days after the last eclipse from Saros 153, which fell 63 days after her birthday:


---
Penny Marshall
Cindy Williams died a span of 4 years, 40 days after her Laverne & Shirley co-star Penny Marshall, and a span of 440 days before the second Great American Eclipse:


The Sun is an average of ~93 million miles from Earth. Shirley was 93 days older at death than Laverne was.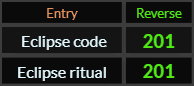 ---


Penny Marshall died on the first day of Saturnalia, which runs from December 17 – 23:


---
Date Play
With capital letters, Shirley Feeney sums to 208.



I don't normally measure dates in this fashion, but this is virtually identical to what happened with the death of Penny Marshall.