Jordan "Mason" Has Game-Sealing Run for 49ers
Tonight's Seahawks/49ers game ended with the result I favored in my last post. Although there was indeed a riddle for the Seahawks to win, what really pushed things in favor of the 49ers was the "Freemasonry" riddle I explained within the above link.
The 49ers had the ball with a little over a minute left and a chance to seal the game: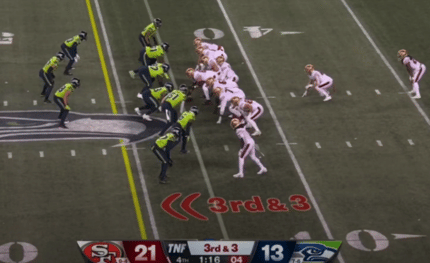 The ball was handed off to Jordan Mason, who split the line nearly untouched and took it all the way to the one yard-line before being knocked out of bounds:

Despite his teammates trying to help him up, Mason laid still for several seconds, almost as if he were dead:

His full name is Jordan Ponchez Mason:

This matches the full name of Stephen Laurel Boss in the same cipher as Ritual human sacrifice.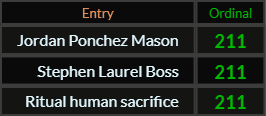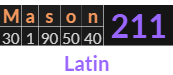 In Satanic gematria, Mason sums to 237.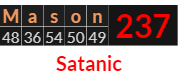 ---
Seattle is home to the 206 Area Code