The Phantom of the Opera to End Broadway Run

In May of this year, I made this post about the numerology of the passing of Phantom, my cat since 2009. The main topic of that post is how her last day on this planet was the same day as a total lunar eclipse, which was rather fascinating. In 2018, I had made this other post showing how The Phantom of the Opera received a significant tribute for the Lunar eclipse in New York.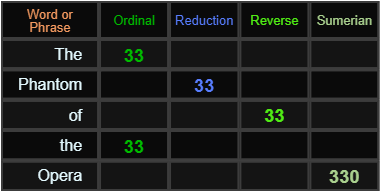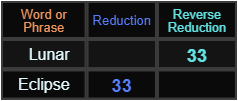 I've received a fair number of messages about my cat, mostly showing sympathy, but also expressing awe at the alarming synchronicity. Now that four months have passed, and I have repopulated my house with feline friends, another layer of the onion has exposed itself.
---
"Moon" Coding
Yesterday's article states that The Phantom of the Opera's last show will be on February 18th, 2023, or 2/18/2023.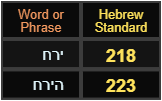 In English, Moon sums to 57, which is the number of degrees in its declination.




1237 is the 203rd Prime number

---
The final show will be on a date with Primary numerology of 63:


My cat died on a date with Primary numerology of 63:


The author of The Phantom of the Opera was named Gaston Leroux.

Gaston Leroux died on April 15th, or 4/15, which was the birthday of my ex whose house Phantom used to live at. My final bill at the vet in May was $415.
The date of Leroux's death can also be written as 15/4.


---
"Eclipse" Riddle
The production's final show will take place 102 days (or 103 w/ end date) after the last Total lunar eclipse:




13 is a major number of the Moon, which has 13 lunar phases every couple of years. "Moon" begins with the 13th letter and ends with the 13th letter in reverse.

---