Buffalo Bills Beat Defending Champion LA Rams
This year's NFL season kicked off last night at the home of the defending Super Bowl Champion Los Angeles Rams, who were unable to fight off a dominant Bills team, whose strong second half led them to a 31-10 victory:

The game took place just hours after the announcement of the death of British monarch Queen Elizabeth II. Following her passing, the British government immediately enacted Operation London Bridge, which was planned for such an occasion.


The London Bridge was allegedly burned down in the year 1013, the same digits found in the score of the game.
The home of the winning team, Buffalo, has matching 126 gematria with the Queen's full name.

---
Josh Allen
All of the buzz after the game was how well Bills quarterback Josh Allen played. Allen was a first-round draft pick out of Wyoming.

He threw for three touchdowns, bumping his career total to 106 all-time, matching the Ordinal value of Elizabeth II.

The game was Josh Allen's 61st NFL start
The name Joshua is the English version of Jesus. Queen Elizabeth died on September 8th, which is traditionally-recognized as the birthday of Jesus' mother, the Virgin Mary. Elizabeth's real last name is Mary.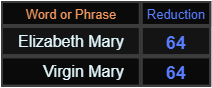 ---
In the Prime number cipher, Queen Elizabeth II sums to 521.

Josh Allen was born on the date 5/21 in the year '96:


The Queen died at the age of 96
She was born on a date with multiplicative numerology of 96:





Allen is 26 years old
He completed 26 passes
The Queen's reign began on February 6th, or 2/6. She then turned 26 that year, and was later coronated on the 2nd of June, or 2/6.
---
Many historians actually believe that Jesus' real birthday falls on September 11th, which was a date of much focus in my video on the Queen's passing. That would make him a Virgo, just like his mother, the Virgin Mary. The sign of Virgo is ruled by the planet Mercury.
The other sign ruled by Mercury is Gemini. This is Josh Allen's birth sign.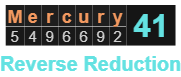 The September 11th attacks in 2001 fell on a date with Primary numerology of 41:

This was Josh Allen's 41st career win
There were a total of 41 points scored
---
It's worth appreciating that Josh Allen was born on a date with Primary numerology of 141, connecting nicely to the team he plays for:


His May 21st birthday is typically the 141st day of the year:

The night before the Queen died, AEW: Dynamite was held in Buffalo, New York. In the main event, Buffalo native Daniel Garcia won a title match.