13 Shot, 10 Dead in Buffalo Grocery Store Shooting

As the headline states, 13 people were allegedly shot in Buffalo, with 10 of them dying. On Sunday night, a Total lunar eclipse will be visible from the eastern United States. It belongs to Saros series 131: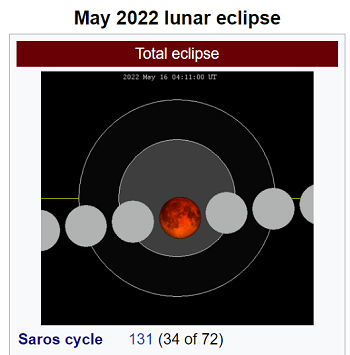 This is reminiscent of the 131 Ordinal value of Super Bowl and Fifty-seven. The NFL team from Buffalo is currently favored to win Super Bowl 57 next year.


The scene of the shooting was a store belonging to Tops Friendly Markets. This is relevant to sports – Topps is a trading card company who has made plenty of products featuring Buffalo Bills players.
Earlier this year, Topps announced that it had been purchased by retailer Fanatics. That announcement was made on January 3rd, written 1/3 or 3/1, exactly 131 days before the shooting:

In 2024, the second Great American Total Solar Eclipse will pass over Buffalo. The ultimate solar eclipse number is 1331, and the shooting fell a span of 1 year, 331 days before that eclipse:

The May 14th shooting also fell on the anniversary of Israel, whose capital is now recognized as Jerusalem, thanks to an announcement from Donald Trump during his first year in office. The Moon is highly-significant in the Jewish faith.

The name of the shooter was Payton Gendron, who has matching gematria with Grocery store and Jerusalem, Israel. A guy named Peyton (Manning) led two different teams to Super Bowl victories, one of which (Indianapolis) is also in the path of that solar eclipse.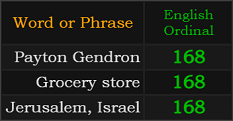 Notice how the phrase "Mass shooting" is quoted in the headline. This has matching 159 gematria with Donald Trump.


The shooting fell 159 days after the anniversary of Trump's announcement recognizing Jerusalem as Israel's capital:

A mass shooting at a Boulder, CO grocery store in 2021 that also left 10 people dead fell exactly 159 weeks before the Great American Eclipse:

---
In Reverse, Payton Gendron sums to 57.

The Moon has a 57° range of declination. This year's Super Bowl is the 57th, and it falls on a date with Primary numerology of 57: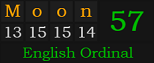 See my slideshow that shows how 57 is connected to 666, a primary number of the Moon.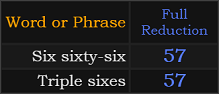 In the Fibonacci cipher, Super Bowl LVII sums to 666. This is the Sumerian value of New York.


Buffalo, New York has matching gematria with Number of the Beast, which is what many believe 666 to be.

Buffalo's quarterback is Josh Allen.

In Ordinal, Six hundred sixty-six sums to 275.



Without the end date, this is 274 days.

The man who announced the United States would recognize Jerusalem as Israel's capital was Donald Trump.


As shown above, "Buffalo, New York" and "Number of the Beast" both = 174. This seems important in light of the fact that the nation of Israel turned 74 years old today, and it's also exactly 74 weeks before the 2023 Annular Eclipse of the the United States:

---
Certainly, a lot of people dialed 9-1-1 in the wake of this incident. Most NFL teams begin their season on 9/11 this year.


Consider how many people consider 9/11 to be Jesus' real birthday. 911 is the 156th Prime number.