Football Super Agent Mino Raiola Dies @ 54
In my last post, I pointed out how today's Google Doodle for U.S. Route 66 was connected to the death of Carmine "Mino" Raiola, a famous agent for some of the most well-renowned footballers in Europe.
These were riddles for today's Eclipse, the first of the year. Today's Eclipse belongs to Saros series 119:




---

Agent Raiola died on April 30th, a date with Standard numerology of 56:

April 30th can be written as 4/30.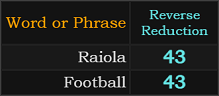 ---
His full name w/ nickname included has matching gematria with Sacrifice.

His death also fell 6 months, 22 days (or a span of 206 days) before the World Cup begins: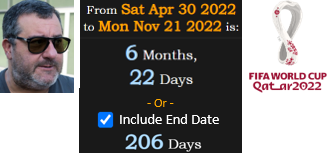 He died on the 96th anniversary of Route 66 receiving its number designation.