Scottie Scheffler Wins 2022 Masters Tournament

As the headline states, Scheffler is from Dallas, Texas, and went to the same high school as Matthew Stafford, who was the winning quarterback in this past Super Bowl.
Recall this post which explains how Highland Park High School is also connected to the curse of the Lions, Stafford's old team. Last weekend, the Dallas area hosted WrestleMania 38, which was connected to a number of ongoing events, such as the deaths of Scott Hall and Taylor Hawkins.

The Super Bowl was held on February 13th, written 2/13 or 13/2. On that same day, Scottie Scheffler won his very first PGA Tour event:

---

Scottie won The Masters on a date with Primary numerology of 56:


Both men's last names, which are both notably similar, each have matching Reduction gematria with Fifty-six.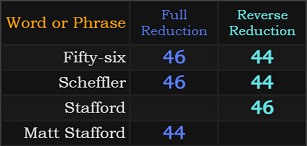 Super Bowl LVI was played on the 44th day of the year:

Furthermore, Fifty-six has matching Ordinal gematria with Dallas, Texas.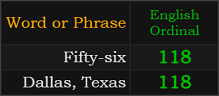 ---
In the alphabetic order, Matthew Stafford sums to 179 just like Dallas, Texas.

179 is the 41st Prime number

Scheffler's win fell on April 10th, or 4/10. On the date the tournament started, Matt Stafford was exactly 410 months old:

4/10 is the 100th day of the year:


---
Matthew Stafford and Highland Park both have Reduction gematria of 62.

On the final day of the Masters, Stafford was 62 days after his birthday, while Scheffler was 293 days after his:

The 62nd Prime number is 293
Scheffler comically four-putt on the final hole to bump his score up to 71 on the last day. "Dallas, Texas" = 71.

---
"Masters" Riddle
The name Scheffler sums to 223 like Masters Tournament in Reverse.


Scottie Scheffler was born on a date with Primary numerology of 142:

---
Just as intriguing is the fact that his birthday was the 173rd day of a leap year, matching his Ordinal gematria:


173 is the 40th Prime number

The name Scottie Scheffler even syncs up with Golf in the large number ciphers. This 83 is the big Football number.