Zachary K. Hubbard's Wild Connections to the Super Bowl
A few days ago, Zach made a post on YouTube showing how Joe Burrow was first mentioned on page 213 of his book, and how wild that is considering he just overcame a 21-3 deficit to play in the Super Bowl on 2/13 in the 213 area code (click to enlarge):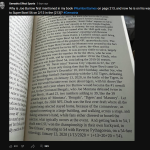 Decode Your Reality made this video in response. In that video, he points out how there are more layers to the synchronicities than what Zach even pointed out – layers that are clearly too deep to be the idea or workings of someone who is also creating so much content.
It's along the lines of what I said in my video from 2020 where I make the case that Zach himself, as someone who has affected a big chunk of the human conscience, is also coded "by the numbers", all the way down to Hollywood films that showed have shown and taught gematria.
As I commonly say – "there's always more." And there is indeed more to Zach Hubbard's connection to the Bengals this year.
Consider that the current Bengals head coach, who took them to Super Bowl 56, is named Zac, and it's also short for Zachary: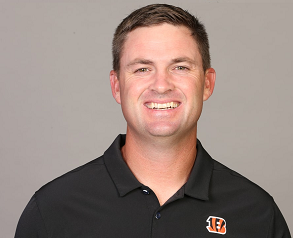 Zachary K. Hubbard was born in '83
Zachary Taylor was born in '83
Zachary Taylor was born on the 130th day of the year:

Zachary K. Hubbard was born on a date with Primary numerology of 130:
---
Sam Hubbard
On top of that, the Bengals have a player named Hubbard. Playing for his hometown team, Sam Hubbard has birth numerology of 130 and 149:

Sam actually had a pretty big game against the Chiefs, sacking Mahomes twice and adding another Tackle-for-Loss. Sam Hubbard wears #94: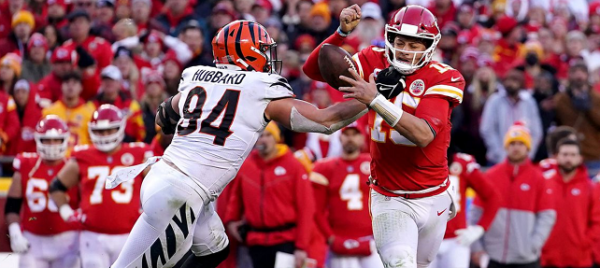 ---
Both Hubbards share the same 89 gematria (I've been unable to find a middle name for Sam).



The number 89 has Jewish gematria of 623.


Recall the 89 connection with Tim Anderson, born on 6/23, at the Field of Dreams game. That game-winning home run was hit off a pitcher named Zack, which seems like a foreshadowing of these syncs.
---
Freemasonry Riddle
Sam Hubbard wears #94. Zachary K. Hubbard is called a Conspiracy theorist.

147 is a number connected to Freemasonry, which has the 47° compass.



I'm not insinuating he's a Freemason or anything – but he has done a lot to expose them, as well as the Jesuit Order.


Cincinnati is named after the Society of the Cincinnati, which is another secret society connected to George Washington, who was an acknowledged Freemason.