More "Charlie Brown" Themes for Super Bowl LVI
Earlier this week, I made this post on the Death of former Charlie Brown voice actor Peter Robbins, which occurred on January 18th, written 1/18 or 18/1.


The post discusses how this was a riddle connected to this year's Super Bowl. Robbins, who was the original voice of Charlie Brown, was born in '56 and had the same birthday as Bengals owner Mike Brown, who is contending for a spot in Super Bowl 56 this weekend.

Wikipedia has always used this image of Peanuts creator Charles M. Schulz from '56: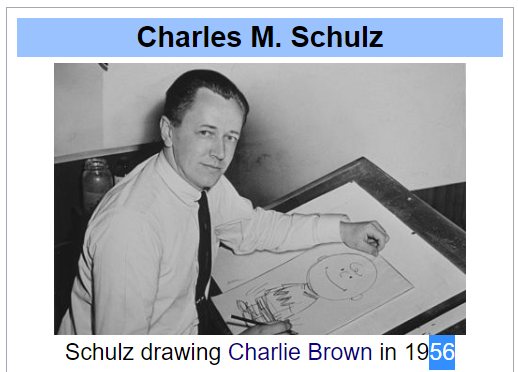 ---
Back in 1994, a TV special called You're in the Super Bowl, Charlie Brown aired on January 18th, the same date Peter Robbins died this year:


The special was shown on NBC during the lead-up to Super Bowl 28. Robbins died exactly 28 years later.

---
In the special, the characters participate in a Punt, Pass, & Kick contest for a ticket to the Super Bowl. Charlie Brown takes the field wearing a San Francisco 49ers helmet. He is being voiced by an actor named Jimmy Guardino: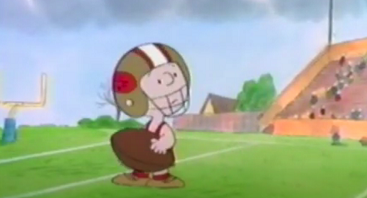 The current quarterback of the 49ers, who are playing for a spot in the Super Bowl today, is Jimmy Garoppolo.
The 49ers will be playing the Rams in the NFC Title game today. Charlie's best friend Linus dons a Rams helmet for the contest: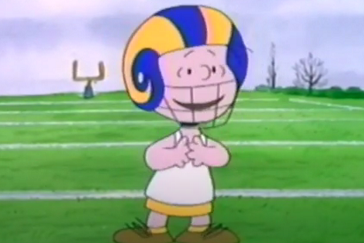 However, both fail to win the ticket to the big game, ultimately losing out to Melody-Melody, who is wearing a helmet with a Star on it: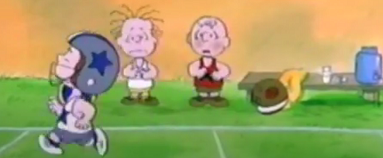 The Star logo belongs to the Dallas Cowboys, who have been a key symbol all year. Charles M. Schulz would later die in the year 2000 on February 12th – the exact same day as original Cowboys coach Tom Landry: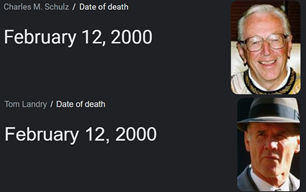 Their deaths fell a span of exactly 22 years, 2 days before the 2022 Super Bowl:

Also in the show, a team named the Cats lose in the semifinal. Today, the Bengals (a type of cat) have a shot to go to the Super Bowl out of the AFC, and Rams QB Matt Stafford spent his entire career with the Lions (another cat) prior to this season.
---
The halftime show of Super Bowl LVI features rapper Snoop Dogg, who got his nickname from Charlie Brown's pet Snoopy: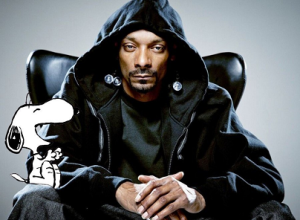 Charlie Brown would infamously always miss the football Lucy held for him while trying to kick a field goal: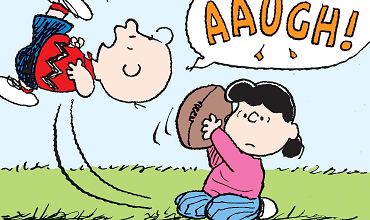 All four playoff games in the NFL last weekend ended regulation with a game-changing field goal – as I showed in my latest video, the odds of this occurring were likely in the millions.