David Sassoli Dies Same Day As Massoli Illness

David Maria Sassoli died on the same day that the mainstream media published a story about Jenna Marie Massoli, who is better-known as Porn star Jenna Jameson, falling ill with a disease connected to the vaccine. David Maria Sassoli died due to a failure of the immune system, which the vaccine is advertised as helping.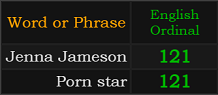 121 is 11 squared
David Maria Sassoli died on the 11th day of the year:

The President of Parliament had Primary birth numerology of 110:

He's been replaced in the role by Roberta Metsola.



157 is the 37th Prime number. Sassoli was originally appointed as president on July 3rd, or 3/7.
---
"Vaccine" Riddle
The date was 1/11/2022. Notice how both Mandatory and Vaccination sum to 111, yielding a total sum of 222. The new president is from Malta.


Some people really do think the COVID Vaccine really does prevent Coronavirus infection.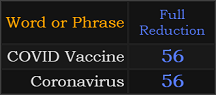 Sassoli was born in the year '56 on a date with a Life Lesson number of 56, syncing up with the name of the new President:



The 56th Prime number is 263. "Parliamentary President" = 263. "EU Parliament" = 2063 (Squares).
---
Freemasonry / 9/11 Riddles
Sassoli was the president of the European Parliament, which means he undoubtedly would have to be a member of Freemasonry.


The new president's name aligns nicely with Freemasonry's full name.


In Reduction, Freemasonry has gematria of 227.



---
Freemasons traditionally consider themselves Master Builders.

This is the first month of the year '22. David Sassoli has matching 22 Reduction gematria with his successor, Metsola.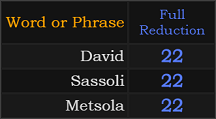 The 22nd Prime number is

79



Roberta

was born in '79

---
Parliament
He died on a date with Primary numerology of 54:


David Sassoli had some good numbers to lead the European Union.