Actor and Comedian Bob Saget Dies @ 65


The 65th Prime number is 313

Saget, who was 52 when his Roast aired, died in Florida on a date with Primary numerology of 52 and 16:

Bob Saget was perhaps best-known for his role on the sitcom Full House.

The date he died also had Reduced numerology of 14:

---
America's Funniest Home Videos
Although Full House is the show that made launched Bob Saget to stardom, it was the TV show America's Funniest Home Videos that I mainly remember him from. Bob died on a Sunday, which is the day of the week AFHV has always aired.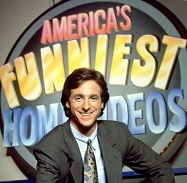 Bob from AFHV , often referred to as America's Dad, died on the 9th day of the year, written 1/9:



The show has gone through several hosts since Bob left. The current host is Alfonso Ribeiro: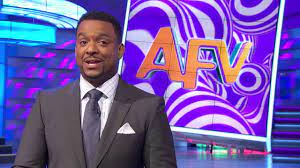 Ribeiro is best-known for his role on the TV sitcom Fresh Prince of Bel-Air. Next month, a reboot called Bel-Air will begin airing on Peacock. The main character of that series is from in Philadelphia, which is where Bob Saget was born.



His death also fell exactly 148 weeks after the film. Fresh Prince of Bel-Air had 148 episodes. "Ritual sacrifice" = 148.
---
Ritz-Carlton
Ribeiro played Carlon on Fresh Prince. Bob Saget died at the Ritz-Carlton hotel.

Ribeiro first hosted the show on the date October 11th, written 10/11, which fell 1011 weeks after the finale of Fresh Prince. His full name sums to 111 and 237.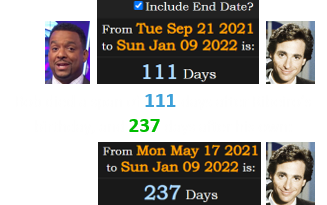 Bob was born on May 17th, written 17/5 internationally.

---
"44"
America's Funniest Home Videos debuted 193 days after Bob's birthday. That's the 44th Prime number. The show Bel-Air will be debuting on the 44th day of the year: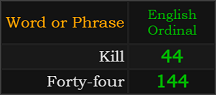 Robert Lane Saget has matching 144 gematria with Orlando, Florida, where he was found dead.

---
John Stamos

Saget's death at the Ritz-Carlton fell 6 years, 90 days after Carlton began hosting the show:



Saget's Roast was hosted by John Stamos, who was a great friend of his: