Actor Sidney Poitier Dies @ 94

Last January, Arizona State University named their film school after the iconic actor: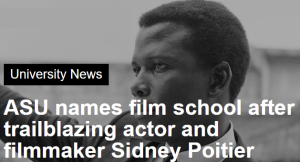 The new name, The New American Film School, was announced in a publication on January 25th, written 25/1.

The 13th Fibonacci number is 233

ASU named their film school after Sidney a span of exactly 233 years after the establishment date of Sydney, Australia:

233 is connected to the ultimate Eclipse number, which is 1331.

In 2017, the Great American Eclipse fell on the 233rd day of the year:

Sir Sidney L. Poitier died a span of 1600 days after that Eclipse:


He died on January 6th, written 1/6
---
"Sun" Devils
Arizona State University's nickname is the Sun Devils.

The city of Sydney and Poitier have matching Ordinal gematria of 92.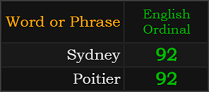 The Sun is an average of approximately 92–93 million miles from Earth:

Sidney was 93 years old when ASU named their film school after him:

Poitier was best-known for his lead role in the film Lilies of the Field, for which he won universal acclaim, including the Academy's Best Actor award. Lilies of the Field was released on a date with Primary numerology of 93:



---
"666" Coding
Adding every number in the Magic Square of the Sun yields a sum of 666: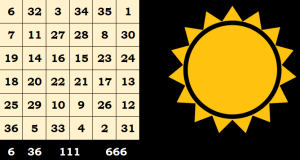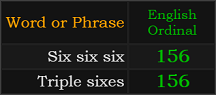 ---



666 is the number of The Beast.


311 is the 64th Prime number

Sidney Poitier

won Best Actor in '64
---
Also


Lilies of the Field was released on the 274th day of the year, which is October 1st, or 10/1: