New Browns Kicker Doesn't Get a Chance to Win Game
The Browns' kicker made his NFL debut tonight, on Christmas day. His name is Chris Naggar. Most people can reasonably deduce that Christ was more likely to be a black man than a white one. You can put two and two together here…it's sick.

Aaron Rodgers broke Brett Favre's franchise record with his 443rd touchdown pass for Green Bay.


---

The Packers won the game by a score of 24-22:

The last team the Packers played before the Browns was the Ravens. The last team the Ravens played before that game was against the Browns, where they lost 24-22:


There are 2422 days between the two Great American Eclipses:

Both eclipses were 1211 days away from the 2020 Total Solar Eclipse. The Mayfield tornado occurred on 12/11, right near the intersection of the two Total Eclipses.
Baker Mayfield's jersey has four 6's on it:

These Eclipses, the second of which passes directly over Cleveland, are also separated by a span of 6 years, 6 months, 6 weeks, and 6 days: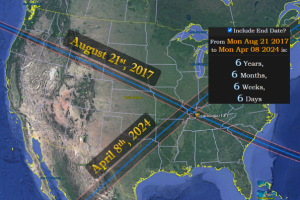 666 is a very important Eclipse number.


---
The Matrix

Christopher Naggar signed with the Browns on September 2nd, written 9/2 or 2/9. That's the birthday of Keanu Reeves:


---
Chris Naggar has Primary birth numerology of 118:

The Matrix

was released in '99


Naggar was born on 12/9
---
The Matrix was released on 3/31, a date with Primary numerology of 133:




The Packers were founded in 1919