Devastating Tornadoes Overnight @ Intersection of American Eclipses

In the early morning hours of last night, tornadoes ripped through the Midwest, causing a death toll that will likely not be resolved for a while.
The devastation appears to be the worst in Mayfield, where a roof collapse at a candle factory:

Below is in image of where Mayfield, Kentucky is on the map. It sits just south of the intersection of the two Great American Eclipses in 2017 and 2024 (click to enlarge):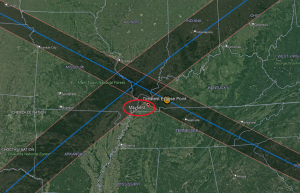 The second Eclipse is in 2024
---
Baker Mayfield
224

÷ 2 =

112
In 2019, I made this post about how NFL quarterback Baker Mayfield was connected to the Eclipse code. That was before I even knew there was a city named Mayfield so close to the intersection point.

The date of the tornado can be written 11/12, and the factory's address was 112 Industrial Drive. Ronald Reagan died when he was exactly 1120 months old. His middle name was Wilson, which is the name on an NFL football:

The day after the carnage, Mayfield led his Browns to a 24-22 win over Baltimore:

There are 2422 days between the two Eclipses that pass by Mayfield:

---
2422

÷ 2 =

1211
There are 1211 days between each American Eclipse and the 2020 "Jesuit" Eclipse over Pope Francis's home of Argentina. That was also the date of the first COVID vaccine approval:

The Eclipse over Argentina ended Lunation # 1211
Last night's disaster occurred on 12/11
It was in the year 2020, and began Lunation # 1212:


---
Candle Factory
The fact that it's a Candle factory is pretty interesting, considering that candles use fire to generate light, reminding us of the Sun.

The factory was called Mayfield Consumer Products.


---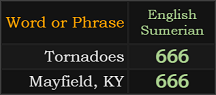 Wherever there's an Eclipse riddle, there's usually some 666 involved. Click here for more.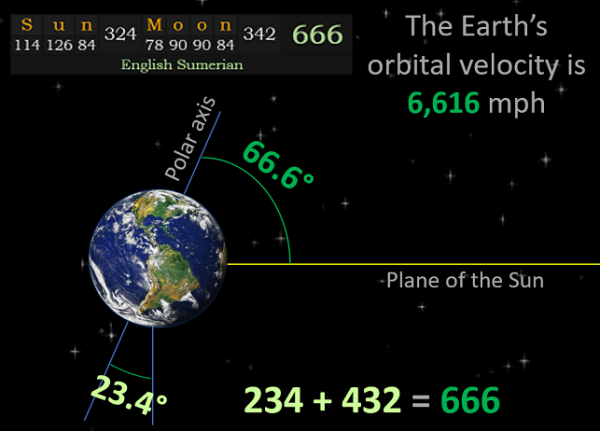 Baker Mayfield plays QB for Cleveland, which is the largest city in the path of totality for the 2024 Great American Eclipse: