Former NFL WR Demaryius Thomas Dies @ 33



Currently, the word is that Demaryius Thomas had a "medical issue." Athletes all over the world have been having medical problems at an alarming rate, and those who think it's a coincidence this is all happening after the rollout of the COVID vaxx live in a very different reality than the rest of us.

Of course, we have no way of knowing what really led to his death, and I've yet to see confirmation that he was even vaccinated. Whatever it was that caused his death, the numerical connections to the "Jesus" code are prevalent.
---
John 3:16
The play that launched Thomas into the NFL's spotlight took place during the 2011 AFC Wild Card game, when he caught a pass from quarterback Tim Tebow during the first play in overtime and took it 80 yards to the house.
That was a very special game for Tim Tebow – read ESPN's decode showing how the number 316 permeated throughout the night. The game was on the anniversary of the National Championship game where he wore "John 3:16" on his eye black: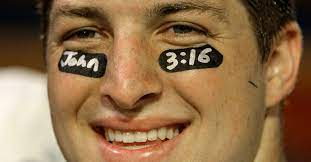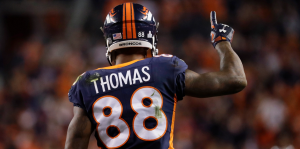 John 3:16 explains why God sent Jesus to be crucified. Jesus' birthday is celebrated on December 25th, which was Thomas's birthday:


Jesus' mother was Mary, which is found inside the name Demaryius.
---
"911" Coding
It's widely-believed that Jesus' actual birthday is September 11th, or 9/11.


Demaryius's career lasted from '10-'19.

Demaryius was born in Montrose.




Tebow's common and full names both have an upside-down 911 in gematria.

---
News of Thomas's death broke late last night. Most people are learning about this today, December 10th, or 12/10.

Nine hundred and eleven has matching gematria with Demaryius Thomas.

9×11 = 99. He died on December 9th, or 12/9.

---
911 is the 156th Prime number

Thomas died at 33

Some sources are reporting that his death was the result of medical issues stemming from a car crash in 2019.

It's also believed that Jesus was crucified at the age of 33 in 33 A.D. on the date of a "Lunar" = 33 "Eclipse" = 33.

Denver, Colorado, where Thomas spent most of his career, his home to the 303 Area code: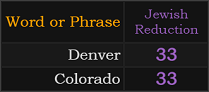 Denver's other primary Area code is 720. "One nineteen" = 720, "December ninth" = 720. "Medical issue" = 720
---

191 is the 43rd Prime number
His death is in the headlines today, a date with Standard numerology of 43: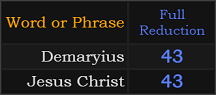 43 is the 14th Prime number
Tebow's game-winner to Demaryius occurred on a date with a Life Lesson number of 14: